First of all the plot is very simple, Three cousins set out to fulfill their Bangalore dreams.
But why this very simple plot of this very simple movie is best movie, well for that you have to see the movie. After seeing this movie, my reaction was wow what did I just saw I mean its actually real life and I am just experiencing these moments with my own eyes. You can never see this much twist in any movie I mean literally the movie changes in every minutes and you can't even guess. One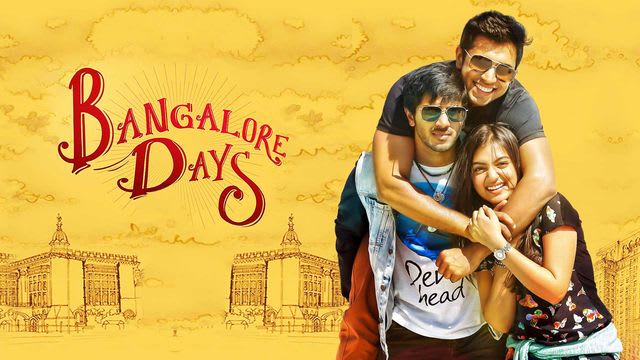 important thing about Malayalam movie is that the actors are just perfect and never gone on the top, I think the female actors never put on makeup and that makes them real life example. I know I am saying too much but if you see then you will also understand what I am trying say. There are too many characters and you will be surprised to see that every characters gets the priority I mean how!! How Aju (Dulquer Salmaan) struggles his whole life and finally gets organized by the help of Sarah (Parvathy), how Kuttan (Nivin Pauly) is always happy and gets love of his life finally and how Kunju (Nazriya Nazim) has so much endurance, after everything how she handles everything so smoothly, always calm and firm about her husband Shivadas (Fahadh Faasil) who recently lost his love and passion Natasha (Nithya Menon).


Well its just a peek through the gist there's too many things so you have to see.