A really good movie which shouldn't be in underrated category…IMDb rating is 7.7/10 😃 but my personal rating is 9/10 of course because the whole 1 hour & 47 minutes were worthy.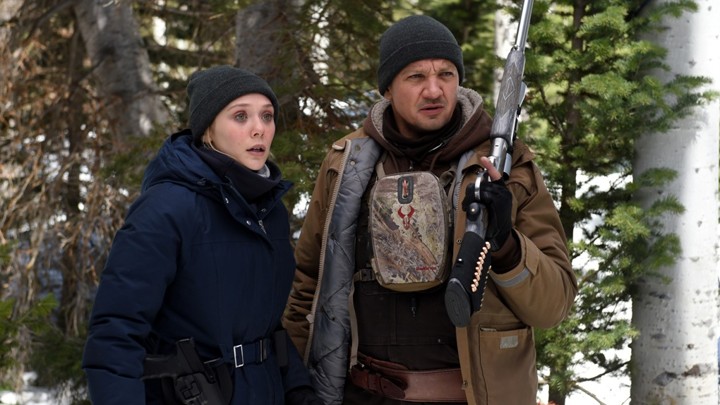 When I was seeing the movie the feeling was like a cold silence which gives the chill and every minute is sinking in some thrilling moment. So much tension and the snow and everything is so white and there's blood of a raped dead teenager…so simple movie with so much style.
The Plot: A frozen body of a 18 year old girl named Natalie who was barefoot and being raped, is found by a hunter named Cory(Jeremy Renner) who is an expert tracker. So a FBI special agent Jane(Elizabeth Olsen) comes to investigate if this is a homicide. when Jane heard that Cory finds the body, she asks him to help her because she doesn't know this area so he becomes her guide.
When the autopsy showed Natalie being raped Cory heard from her father that she was dating someone and Cory finds out the name is Matt who works at the oil drilling site and the next day Cory and Jane finds out Matt's dead body naked and ravaged. So Jane goes to the drilling site to know about what happened to Matt and Cory goes to follow a track he is been thinking as odd and finds out something and when Jane and other officer searching and talking to the other guys something happens..!!


I literally said everything about the movie and still there's nothing I am telling you!! you have to watch the whole movie.