I love movies so much sometimes I think I am too much addicted to movies. Every time I started to see any movie my parents starting to curse me LOL, I think I have now anti-curse field around me. I've seen so many movies sometimes I think I can make my own movie now ROFL. Sometimes I forget what movies I've seen then I have to check the name or the trailer. And there's always some movies which I've seen so many times that I can remember every word very smoothly. I see every kind of movie, every Genre.
"There is nowhere better to lose yourself than in film. You can be a character in any country in any time period. For two hours you can forget who you are and be who you dream."
–Alex, Baltimore
"Movies allow you to escape into another person's life and experience situations you wouldn't normally experience."
–Thomas, Winchester
---
25 Best Movies Ever (My personal favorite)
I promise that this 25 movies will worth your time.
1. Ora 11 Jon (1972)
Plot: The movie is about the liberation war of Bangladesh at 1971. This historical movie say about the sacrifice people had to do for the freedom of their country.
2. The Shawshank Redemption (1994)
Plot: In 1947 Portland, Maine, banker Andy Dufresne is convicted of murdering his wife and her lover, and he is sentenced to two consecutive life sentences at the Shawshank State Penitentiary. Andy is befriended by contraband smuggler, Ellis "Red" Redding, an inmate serving a life sentence. Red procures a rock hammer for Andy and later a large poster of Rita Hayworth for him. Working in the prison laundry, Andy is regularly assaulted by "the Sisters" and their leader, Bogs.
3. Hangor Nodi Grenade (1997)
Plot: A tragic story of a mother who dedicates her only child for the sake of the freedom of the country during liberation war in 1971.
4. Grave of the Fireflies (1988)
Plot: The film begins at Sannomiya Station on 21 September 1945, shortly after the end of World War II. A boy, Seita, is shown dying of starvation. Later that night, having removed Seita's body, a janitor digs through his possessions and finds a candy tin which he throws away into a nearby field. The spirit of Seita's younger sister, Setsuko, springs from the tin and is joined by Seita's spirit as well as a cloud of fireflies. Seita's spirit then begins to narrate their story accompanied by an extended flashback of the final months of World War II.
5. Jibon Thekey Neya (1970)
Plot: An autocratic bad tempered woman controls family members-her husband, two brothers and the servants which symbolizes the political dictatorship of Ayub Khan in then East Pakistan. Both stories run in parallel. Outside, the people of East Pakistan(now Bangladesh)rise in political protest, and inside, the family members raise their voices against the tyrannical woman. The two brothers get married and the situation gets more complicated when there are conspiracies for the control of the family between the sisters-in-law by having the keys of the house.
6. Hachi: A Dog's Tale (2009)
Plot: Hachi is a story of love and devotion between a dog and a man. The story is told by Ronnie, the grandson of the man. He has to give a presentation about a personal hero. Ronnie's subject is his grandfather's dog, Hachikō. Despite his classmates laughing he tells how his grandfather, Professor Parker Wilson, finds a lost puppy sent from Japan at the train station and ends up taking it home with the intention of returning the animal to its owner. He names the Akita puppy Hachikō, after Ken, a Japanese professor, translates a symbol on his collar as 'Hachi'—Japanese for the number 8—signifying good fortune. Even though they didn't find his owner and his wife, Cate, doesn't think they should keep him, they do.
7. Sairat (2016)
Plot: The film follows the story of Prashant Kale aka Parshya, a low-caste young boy, and Archana Patil aka Archi, a daughter of a rich "upper caste landlord". Parshya, although poor, has a good academic record,is good at reading and is the captain and the star player of the local cricket team. Archi is a strong willed girl, who is also academically proficient, but more importantly, known as a headstrong girl who enjoys 'masculine' tasks like driving a tractor or riding a Royal Enfield Bullet motorcycle. As they both study in college together, it is observed that they slowly start falling for each other. Early on, Archi's large and muscular maternal cousin Manya tries to intervene and beat up Parshya, but is ordered to stay away by Archi. They slowly find ways to spend time with each other and fall in love.
8. Monpura (2009)
Plot: A housemaid is killed by a local landlord's son. His servant takes the blame for the murder, to save the landlord's mentally ill son and is marooned in an island named Monpura. There the servant comes across a fisherman's daughter.
9. One Flew Over the Cuckoo's Nest (1975)
Plot: In 1963 Oregon, recidivist criminal Randle McMurphy is moved to a mental institution after serving a short sentence on a prison farm for statutory rape of a 15-year-old. Though not actually mentally ill, McMurphy hopes to avoid hard labor and serve the rest of his sentence in a relaxed environment. Upon arriving at the hospital, he finds the ward run by the steely, strict Nurse Ratched, who subtly suppresses the actions of her patients through a passive-aggressive routine, intimidating the patients.
10. Forrest Gump (1994)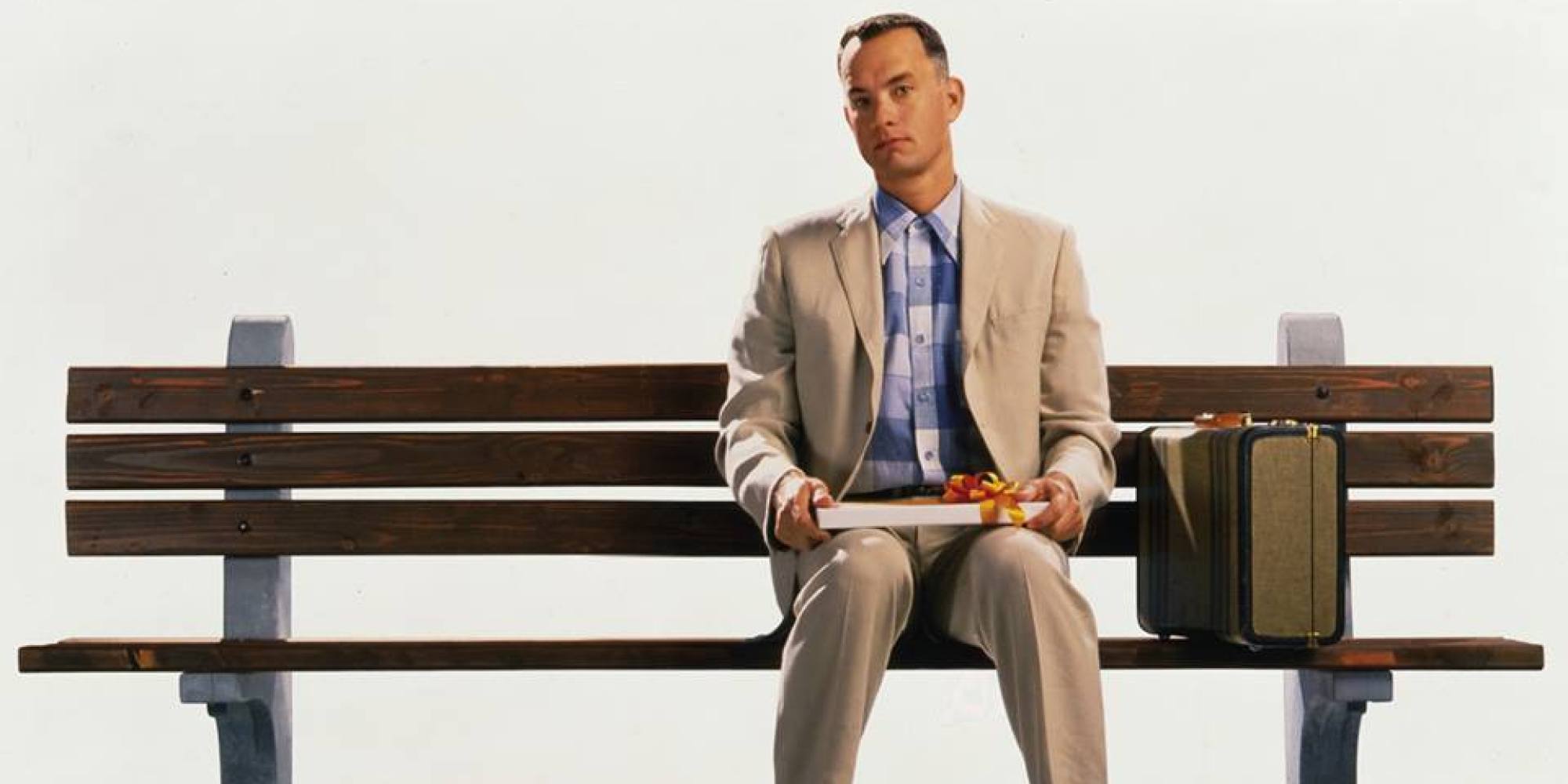 Plot: In 1981, Forrest Gump recounts his life story to strangers who sit next to him on a bench in Savannah, Georgia.
11. The Intouchables (2011)
Plot: At night in Paris, Driss is driving Philippe's Maserati Quattroporte at high speed. They are chased through the streets by the police and eventually cornered. Driss claims the quadriplegic Philippe must be urgently driven to the emergency room; Philippe pretends to have a seizure and the fooled police officers escort them to the hospital.
12. The Green Mile (1999)
Plot: In a Louisiana assisted-living home in 1999, Paul Edgecomb begins to cry while watching the film Top Hat. His companion Elaine becomes concerned, and Paul explains to her that the film reminded him of the events of 1935, which took place when he was a prison officer, in charge of death row, what they refer to as the "Green Mile".
13. 3 Idiots (2009)
Plot: Farhan Qureshi and Raju Rastogi are students and roommates at the prestigious Imperial College of Engineering (ICE). Farhan has a secret passion to be a photographer, but studies engineering in fear of his father, whereas Raju chooses engineering to support his family, but has poor grades because he fears the consequences on his family of failing. Their third roommate and friend, Ranchoddas "Rancho" Chanchad is a highly talented and eccentric inventor. After giving unorthodox answers in class, Rancho comes into conflict with the college's director, Viru "Virus" Sahastrabuddhe, whose traditional and strict philosophies on education contrast sharply with Rancho's carefree love of learning. Meanwhile, Chatur Ramalingam, an arrogant Ugandan-born Tamil student, is highly obsessed with coming first in the exams and either reads a lot, or distracts students before exams to come first. Rancho decides to teach him a lesson, and ultimately makes him embarrass himself on teachers day. Chatur holds a bet that ten years later, they would see who is more successful.
14. Howl's Moving Castle (2004)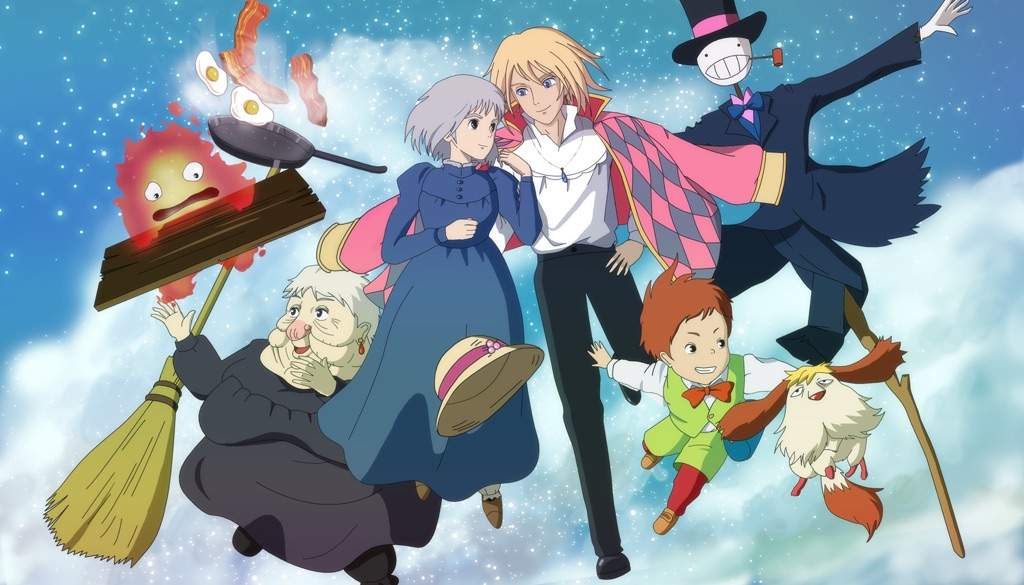 Plot: Sophie, a young milliner, encounters a wizard named Howl on her way to visit her sister Lettie. Upon returning, she meets the Witch of the Waste, who transforms her into a ninety-year-old woman. Seeking to break the curse, Sophie leaves home and sets off through the country. She meets a scarecrow, whom she decides to call 'Turnip Head'. He leads her to Howl's moving castle, where she meets Howl's young apprentice, Markl, and the fire-demon Calcifer, who is the source of the castle's energy and magic. When Howl appears, Sophie announces that Calcifer let her in, and she has hired herself as a cleaning lady for the house.
15. Andaz Apna Apna (1994)
Plot: Amar (Aamir Khan) and Prem (Salman Khan) are two daydreamers with a common aim: getting rich by marrying a rich heiress, Raveena Bajaj (Raveena Tandon), daughter of Ram Gopal Bajaj (Paresh Rawal). The guys run into each other on a bus and soon realise that they have a common goal. The duo then fails at various attempts to woo the lady.
16. Django Unchained (2012)
Plot: In 1858 Texas, the Speck brothers, Ace and Dicky, drive a group of black slaves on foot. Among the shackled slaves is Django, sold off and separated from his wife, Broomhilda von Shaft. The Speck brothers are stopped by Dr. King Schultz, a German dentist-turned-bounty hunter from Düsseldorf, who asks to buy one of the slaves. He questions Django about his knowledge of the Brittle brothers, a group of outlaws for whom Dr. Schultz is carrying a warrant. When Ace becomes suspicious, Dr. Schultz, a superior gunslinger, kills Ace with a fast draw, then shoots Dicky's horse, pinning Dicky to the ground and crushing his leg. Dr. Schultz insists on honorably paying Dicky a fair price for Django before leaving him at the mercy of the newly-freed slaves, who kill him and follow the North Star to freedom. As Django can identify the Brittle brothers, Dr. Schultz offers him his freedom in exchange for help tracking them down.
17. Fight Club (1999)
Plot: The unnamed Narrator is a traveling automobile recall specialist who suffers from insomnia. When he is unsuccessful at receiving medical assistance for it, the admonishing doctor suggests he realize his relatively small amount of suffering by visiting a support group for testicular cancer victims. The group assumes that he, too, is affected like they are, and he spontaneously weeps into the nurturing arms of another man, finding a freedom from the catharsis that relieves his insomnia. He decides to participate in support groups of various kinds, always allowing the groups to assume that he suffers what they do. However, he begins to notice another impostor, Marla Singer, whose presence reminds him that he is attending these groups dishonestly, and this disturbs his bliss. The two negotiate to avoid their attending the same groups, but, before going their separate ways, Marla gives him her phone number.
18. A Separation (2011)
Plot: Simin wants to leave the country with her husband, Nader, and daughter, Termeh, as the former does not want Termeh to grow up under the prevailing conditions. This desire is not shared by Nader, who is concerned for his father, who lives with the family and suffers from Alzheimer's disease. When Nader determines to stay in Iran, Simin files for divorce.
19. Your Name (2016)
Plot: Mitsuha is a high school girl living in Japan's mountainous Hida region. Bored, she wishes to be a handsome high school boy in her next life. Her wish comes true when she begins switching bodies intermittently with Taki, a high school boy in Tokyo. They communicate by leaving notes in Mitsuha's notebook and memos on Taki's phone. Mitsuha helps Taki develop a relationship with his coworker Miki, while Taki helps Mitsuha become popular in school.
20. Mad Max: Fury Road (2015)
Plot: Following a nuclear holocaust, the world has become a desert wasteland and civilization has collapsed. Max Rockatansky, a survivor, is captured by the War Boys, the army of the tyrannical Immortan Joe, and taken to Joe's Citadel. Designated a universal blood donor, Max is imprisoned and used as a "blood bag" for a sick War Boy called Nux. Meanwhile, Imperator Furiosa, one of Joe's lieutenants, is sent in her armoured semi truck, the "War Rig", to collect gasoline. When she drives off-route, Joe realizes that his five wives women selected for breeding are missing, and fleeing with her. Joe leads his entire army in pursuit of Furiosa, calling on the aid of nearby Gas Town and the Bullet Farm.
21. The Sixth Sense (1999)
Plot: Malcolm Crowe, a child psychologist in Philadelphia, returns home one night with his wife, Anna, after having been honored for his work. Anna tells Crowe that everything is second to his work, and that she believes he is truly gifted. A young man then appears in their bathroom, and accuses Crowe of failing him. Crowe recognizes him as Vincent Grey, a former patient whom he treated as a child for hallucinations. Vincent shoots his former doctor before killing himself.
22. The Help (2011)
Plot: In 1963, Aibileen Clark is a "colored" maid in Jackson, Mississippi, and in intermittent voice overs she tells her "career" story to the aspiring writer Eugenia "Skeeter" Phelan, a recent graduate of Ole Miss and a friend of Aibileen's employer and fellow socialite Elizabeth Leefolt. Aibileen's best friend is the plain spoken Minny Jackson, the maid of the socialite Leader and controlling Hilly Holbrook. Minny cooks well.
23. Mystic River (2003)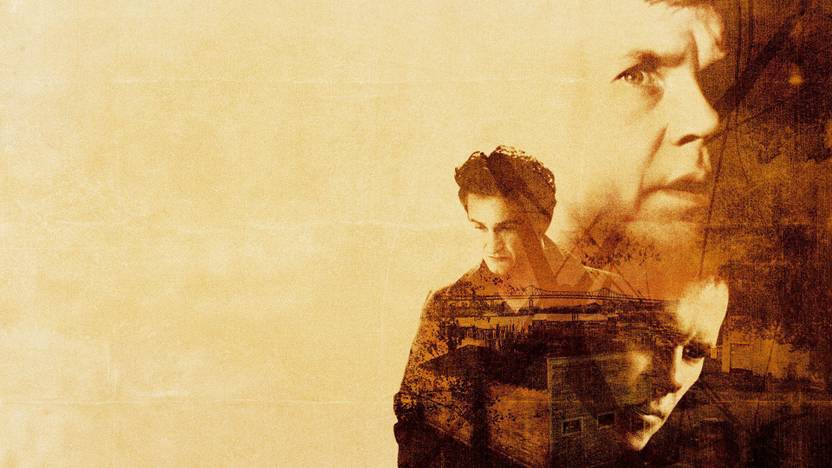 Plot: Three boys, Jimmy Markum, Sean Devine, and Dave Boyle, play hockey in a Boston street in 1975. Spotting wet concrete, they start writing their names into it when a car pulls up and two men, pretending to be police officers, get out, berate the boys for their actions, and tell Dave to get into the car. The men hold Dave captive and sexually abuse him for four days, until he escapes.
24. The Girl with the Dragon Tattoo (2009)
Plot: In December 2002, Mikael Blomkvist, publisher of Millennium magazine, loses a libel case involving allegations he published about billionaire financier Hans-Erik Wennerström. He is sentenced to three months in prison and a hefty fine. Lisbeth Salander, a brilliant but damaged surveillance agent and hacker, is hired by Henrik Vanger, the patriarch of the wealthy Vanger family, to investigate Blomkvist. Vanger then hires Blomkvist to investigate the disappearance of his niece, Harriet, who vanished on Children's Day in 1966. Vanger believes that Harriet was murdered by a family member.
25. The Wolf of Wall Street (2013)
Plot: In 1987, Jordan Belfort procures a job as a Wall Street stockbroker for L.F. Rothschild, employed under Mark Hanna, who quickly entices him with the sex- and drugs-fueled stockbroker culture and teaches him that a stockbroker's only job is to make money for himself. Jordan soon finds his career terminated following Black Monday and takes a job at a boiler room brokerage firm on Long Island that specializes in penny stocks. Thanks to his aggressive pitching style and the high commissions, Jordan makes a small fortune.
See the IMDB rating
Let me know what do u feel after seeing these movies