Bengali movies makes you feel like you are in the real life, it's like this is happening to everyone everyday but now we can see this through that movie. The emotion and the expressions are felt like real and true.
Favorite Bengali Movies
Feel your life through the movie
1. Ora 11 Jon (1972)
Plot: The movie is about the liberation war of Bangladesh at 1971. This historical movie say about the sacrifice people had to do for the freedom of their country.
2. Jibon Thekey Neya (1970)
Plot: An autocratic bad tempered woman controls family members-her husband, two brothers and the servants which symbolizes the political dictatorship of Ayub Khan in then East Pakistan. Both stories run in parallel. Outside, the people of East Pakistan(now Bangladesh)rise in political protest, and inside, the family members raise their voices against the tyrannical woman. The two brothers get married and the situation gets more complicated when there are conspiracies for the control of the family between the sisters-in-law by having the keys of the house.
3. Hangor Nodi Grenade (1997)
Plot: A tragic story of a mother who dedicates her only child for the sake of the freedom of the country during liberation war in 1971.
4. Monpura (2009)
Plot: A housemaid is killed by a local landlord's son. His servant takes the blame for the murder, to save the landlord's mentally ill son and is marooned in an island named Monpura. There the servant comes across a fisherman's daughter.
5. Praktan (2016)
Plot: A simple tale of a married and a separated couple. A married woman who is on journey from Mumbai to Howrah by train, meets her ex-husband. This films reveals a journey that simplifies the complexities of most modern day relationships.
6. Television (2012)
Plot: As a leader of the local community, Chairman Amin bans every kind of image in his water-locked village in a specific part of rural Bangladesh. He even goes on to claim that imagination is also sinful since it gives one the license to infiltrate into any prohibited territory. But change is a desperate wind that is difficult to resist by shutting the window. The tension between this traditional window and modern wind grows to such an extent that it starts to leave a ripple effect on the lives of a group of typically colorful, eccentric, and emotional people living in that village which is embedded upon a sweet semi triangle love story involving the Chairman Amin's only son, a village girl and their supporting connected employee. But at the very end of the film, Television, which Chairman Amin hated so much, comes to the rescue and helps to reach a transcendental state where he and his God are unified.
7. Hrid Majharey: Live in My Heart! (2014)
Plot: Math professor Abhijit and trainee Cardiologist Debjani's love story begins one rainy evening on a lonely Calcutta street. And it ends on yet another rainy evening in Port Blair, in the Andaman Islands. In between, lies a roller coaster journey dotted by love and jealousy, faith and delusion, destiny and free will.
8. Belaseshe (2015)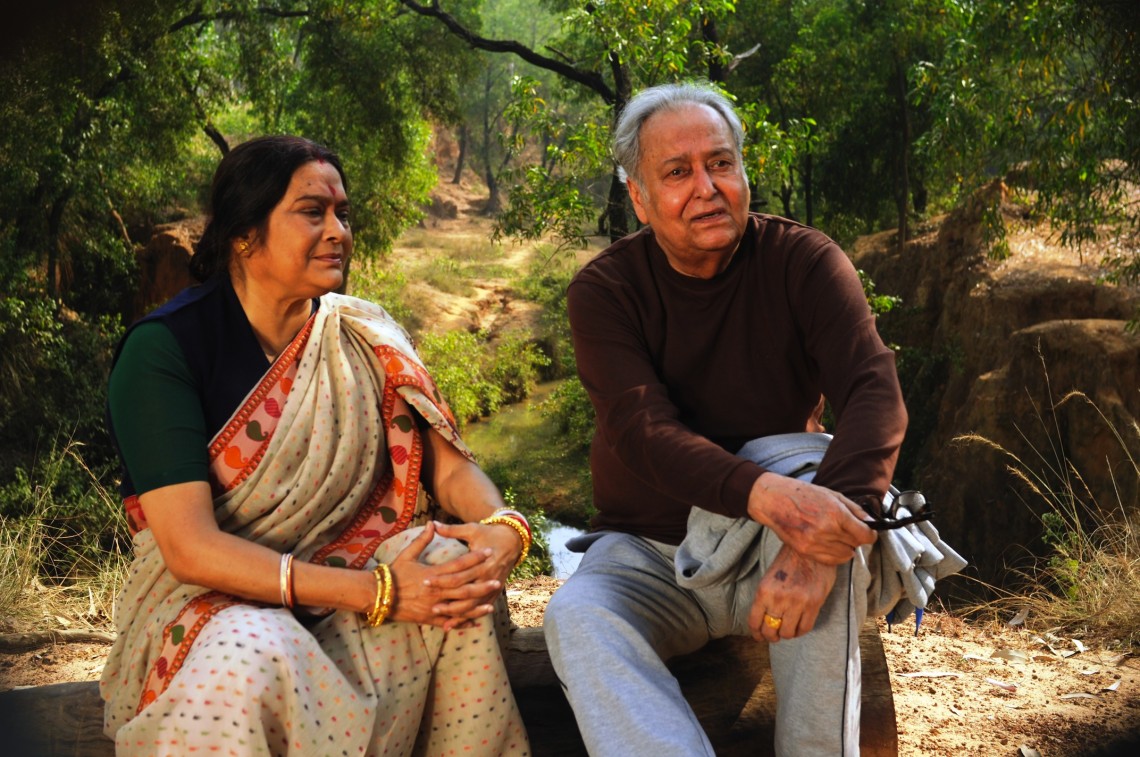 Plot: Biswanath Mazumdar shocks his son and daughter-in-law, three daughters and their husbands by announcing his decision to divorce his wife, Aarti after 49 years of marriage. The rest of the story follows an emotional re-discovery of the institution of marriage.
9. Khawto (2016)
Plot: Lovebirds Sohag and Rishav cross roads with celebrated writer Nirbed Lahiri during a vacation to Koelphuli. In his isolated cottage, Nirbed, who had isolated himself from society two decades, narrates his tale of lust and misadventures to the young couple.
10. Noukadubi (2011)
Plot: A tender romance blossoming in early Kolkata between law student Ramesh and his friend's sister Hemnalini, is nipped suddenly when his father sends an urgent and mysterious summons from his village home. There, the dutiful son is peremptorily ordered to marry Susheela, daughter of a hapless widow. Ramesh refuses, confesses that his heart belongs to another. But the widow's fervent plea softens him ultimately. And he concedes, albeit with a heavy heart. The wedding takes place with due ceremony; and Ramesh sets out with his bride on a river boat journey back to Kolkata.
11. Rupkothar Golpo (2006)
Plot: Rupkathar Golpo, is not a fairy tale as the title suggests, but is rather a story of the human condition in current times. The film centres on a desperate mother whose child is lost. In the film a young man, fired on his first day at work, encounters a streetwalker with a child. To be able to buy some food for her baby, the girl decides to go with a truck driver leaving her child in the young man's care. The police however suspect the young man to be an abductor, seeing him with a baby that is apparently not his and he is taken to the police station.
12. Hawa Bodol (2013)
Plot: The movie revolves around two old school friends, Jeet and Raj who coincidentally came across each after a long time. While Jeet, a partner in a big architect firm, which he inherited from his deceased father-in-law; Raj is a struggling singer in a band. Jeet and Raj were invited to a party of a non-Bengali business client of Jeet. After party, both the friends bought drinks from closed shops and drank in the open. Both of them wished they had each other life. After getting up from sleep, both of them found that their soul has interchanged. Both of the friends were surprised to find themselves in that situation. While both of them tried to be loyal, but found it difficult to live in each other's life.
13. Eagoler Chokh (2016)
Plot: ACP Shabor Dasgupta and his assistant Nanda go on a hunt, searching for a young woman murderer. Trapped in a maze of lies and deceit, Dasgupta suspects the rich entrepreneur Bishan Roy and three women connected to him. Each of them knew the murdered woman Nandini very well. As Dasgupta delves deep into the mystery, he ends up getting new insight into human psychology and in turn, solving complexities of his own mind.
14. Saheb Bibi Golaam (2016)
Plot: A charismatic cabbie, a policeman turned hitman and a housewife who's also a prostitute share one thing in common: a bizarre and violent afternoon in Kolkata.
15. Byomkesh O Chiriakhana (2016)
Plot: The story revolves around a retired judge, Mr. Sen, living in a farmhouse on the outskirts of the city. The people who stay in the colony are a handful of social outcasts. One day, the judge is found dead under mysterious circumstances, and Byomkesh takes up the case.
16. Abby Sen (2015)
Plot: Kolkata 2013. Abby Sen is a 30-year-old television producer. He is academically brilliant, has a strong background in science and watching science fiction films is his greatest passion. But his programs on television are never popular and fail to make a mark on the TRP ratings. And by sheer coincidence, Abby meets a self-styled scientist who claims to have discovered a time-travel capsule. The scientist volunteers to take Abby back in time when getting a job was not that difficult. But he has certain conditions, which Abby must fulfill. Finding all options bleak, Abby decides to agree to his conditions and travel 33 years back in time, that is, in 1980.
17. Rajkahini (2015)
Plot: In August 1947, the British passed a bill regarding the partition of Bengal. Delving into the grim history of the Partition, the movie is weaved around a border between the two nations that runs through a brothel housing eleven women. Bengal was broken up twice (1905, and then during Independence) – officially for demographic reasons and ease of administration – but actually, it was a strictly political move to curtail Bengal politics. The narrative follows the erection of the Radcliffe Line as the boundary between the newly formed nations of India and Pakistan (present day Bangladesh). As both the Congress and the Muslim League battle it out in courtrooms as to which side of Bengal will get which territory, in another part of Bengal is a brothel, situated right in the middle of Debiganj and Haldibari districts, which is the home and the world to eleven women and two men. Begum Jaan is the boss, while the other women work under her as prostitutes. Begum's faithful bodyguard is Saleem Mirza, a Pathan, and Sujan as their man-servant and entertainer. Begum Jaan is not concerned about Hindustan or Pakistan, her only concern is her business, which is running badly because of the partition and resulting riots.
18. Family Album (2015)
Plot: This is a movie that exposes the not-so picture-perfect Family Album…a hilarious and sad and eccentric concoction of the truth.
19. Ebar Shabor (2015)
Plot: A police detective Shabor Dasgupta (Saswata Chatterjee) is entrusted with the daunting task of solving the mystery surrounding the murder of Mitali Ghosh (Swastika Mukherjee), a woman with a messy past, who was killed on the night she had thrown a party for friends and family. The task is daunting for Shabor because of the number of people involved.
20. Byomkesh Bakshi (2015)
Plot: The curtain rises on a small coalfield town. Plagued with a series of unexplained troubles that broke out suddenly, owner of a coalmine seeks the help of Byomkesh Bakshi to sort things out for him. When Byomkesh arrives with his trusted confidante Ajit, they discover to their complete dismay a maze of crimes woven around a violent murder that had little to do with the job that they were entrusted with. A mesmerizing mosaic of criminal characters, a sordid saga of lecherous lust, the thriller unfolds the complex layers of the human mind, so powerfully penned by Sharadindu, now retold by the master movie-maker Anjan Dutt. Byomkesh eventually cracks the case but seals it with his own sense of justice.
21. The Royal Bengal Tiger (2014)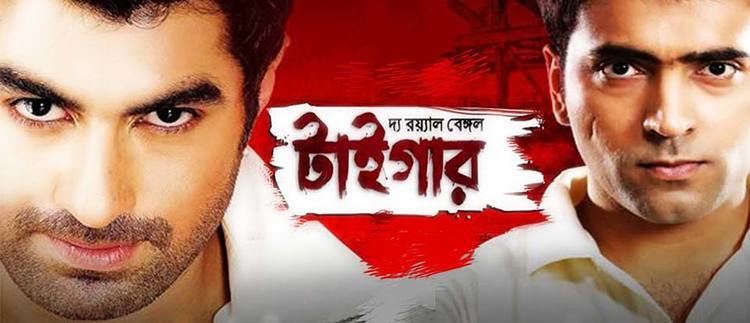 Plot: A soft spoken, timid person changes drastically after he comes across his old friend suddenly.
22. Jaatishwar (2014)
Plot: In the present timeline, Rohit Mehta (Jisshu Sengupta), a Gujarati born and brought up in Calcutta, falls in love with Mahamaya (Swastika Mukherjee) and tries to woo her. Since he can just barely utter a few Bengali words (and that too in the wrong places), Mahamaya throws him a hurdle to cross – if he can write a song with correct Bengali lyrics and sing it without any accent or mistake, she would think of a possible relationship. Rohit accepts the challenge and goes to Portugal to study colonial history.
23. Chotushkone (2014)
Plot: The movie begins with an unknown woman writing a suicide note and then hanging herself from a ceiling fan. A man is seen holding hands with a kid and staring at the hanging woman. Then in black and white, potraying the past, we see a party at a bar as Nilanjana(Trina) and her cynical boyfriend Ritwick(Dipto) argue about parties and movies. Then the movie starts in the present where Joy discusses about making a movie with a producer (Mr. Gupta). He calls Trina and tries to convince her to work alongside Shakyo, her ex-lover Dipto and him to make a movie of four short films.
24. Byomkesh Phire Elo (2014)
Plot: Benimadhab (Biswajit Chakraborty), a rich businessman is under the impression that someone is trying to kill him, but is not able to find out who. He appoints Byomkesh (Abir Chatterjee) to find out. While Byomkesh starts investigating (with his sidekick Ajit (Saswata Chatterjee) narrating the events), Benimadhab is murdered. The inquest into this gruesome act reveals some dark secrets of Benimadhab's family members.
25. Goynar Baksho (2013)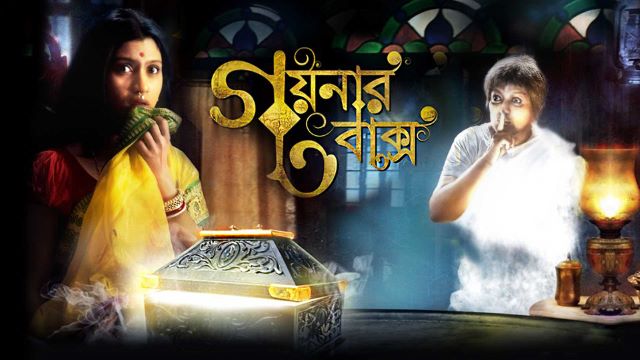 Plot: The film revolved around women of three generations and their lives and changing position in society. And this is shown in relation to a jewellery box. The lead character is the matriarch of a Bengali Hindu family (Moushumi Chatterjee) of landed gentry in East Bengal. She was married off in an arranged marriage at age 11, and widowed shortly thereafter. The story of the film revolves around her wedding jewels, which she keeps sequestered in a box. After becoming a victim of ethnic cleansing during the partition of India, her family moves to the Republic of India from East Pakistan, losing their ancestral lands in the process. She spends the remainder of her life, apparently as a chaste widow, hiding her wedding jewels from her greedy relatives in the joint family. In 1949, she befriends the new bride of the family, her niece-in-law (Konkona Sen Sharma) shortly before dying.
26. Hemlock Society (2012)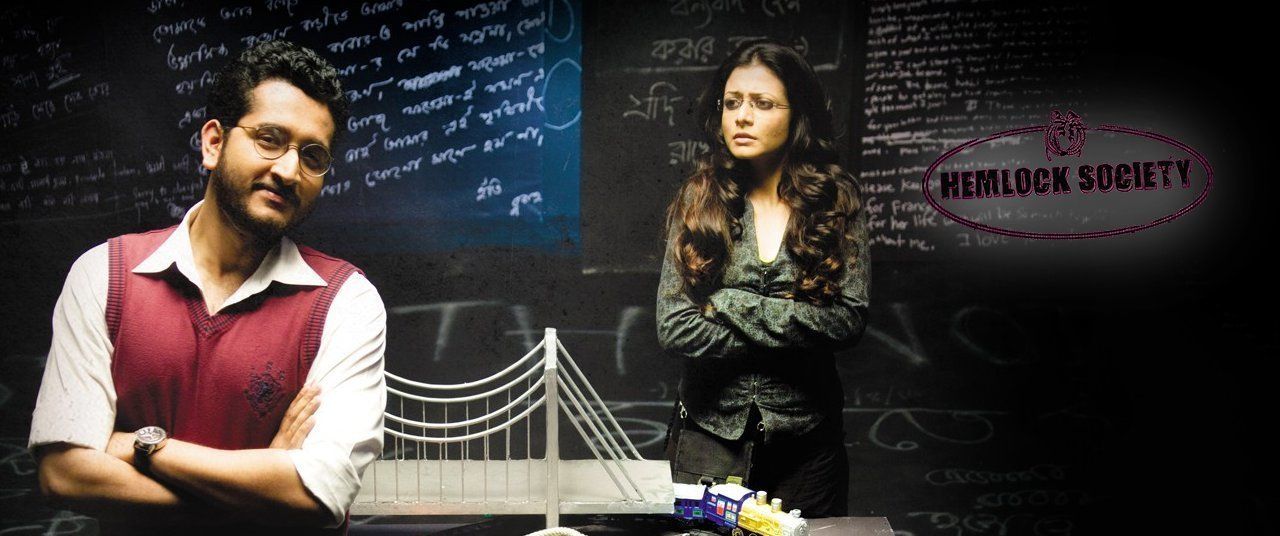 Plot: The plot revolves around a man who runs a school called "Hemlock Society" which teaches aspirants how to successfully commit suicide.
27. Bhooter Bhabishyat (2012))
Plot: Ayan, an ad director, visits a palace like house for shooting his new ad.His dream is to make a movie but doesn't have enough money. A ghost named Biplab tells a story to Ayan.The story is about a haunted house which is being pulled down and being replaced with a swanky shopping mall.The ghosts living in the house threaten the millionaire who tries to make the shopping mall. Biplab gives enough money to Ayan to make the story a film. At the end, Ayan makes the movie.
28. Na Hannyate (2012)
Plot: Jui,who is caught in a situation where she could save only one of her kids and leave the other to die.
29. Baishe Srabon (2011)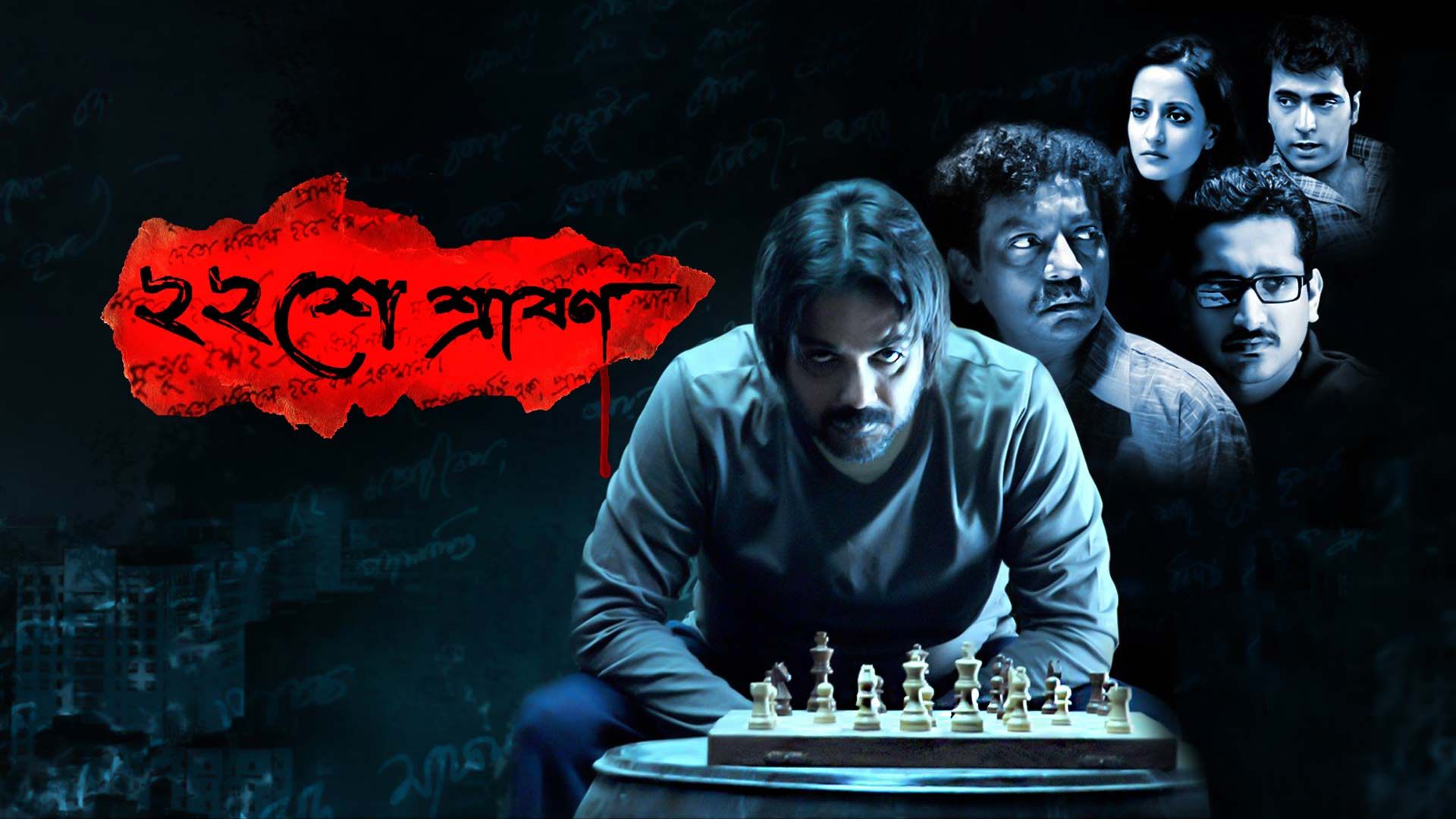 Plot: Several murders have taken place throughout Kolkata, for which a serial killer is believed responsible. The murderer strikes in accordance with verses of Bengali poetry, which he leaves next to the victims. The police are baffled; chief detective Abhijit Pakrashi (Parambrata Chatterjee) struggles to solve the case, which takes a toll on his relationship with girlfriend Amrita Mukherjee (Raima Sen). Pakrashi's superior (Rajesh Sharma) brings back an ex-cop, Prabir (Prosenjit Chatterjee), to help solve the case. Prabir, earlier suspended for his violent methods, is notoriously ill-tempered and foul-mouthed. Prabir and Pakrashi work together, while Amrita (a television journalist) and colleague Surya Sinha (Abir Chatterjee) research serial killers for a series whose thirteenth-and-final episode will be about a contemporary murderer. Meanwhile, eccentric poet Nibaron Chakraborty (Gautam Ghosh)—who considers himself part of the Hungry Generation—wanders Kolkata at night reciting poems.
30. Parapaar (2014)
Plot: Communication gaps surface when a man returns home after a 14 year prison term and is finally forced to take his tormentor head on.
31. Choker Bali: A Passion Play (2003)
Plot: Binodini is a young girl who is left to her own devices when her sickly husband dies soon after their marriage. She returns to her village and lives there for a couple of months until she sees one of her aunts passing by. Binodini hails the woman and her two sons agree that it would be best if Binodini came to live with the woman and her son, Mahendra. But that son, Mahendra, was one of the first to see Binodini's photo when she was propsed as a prospective wife for him, yet refused her on account of his being "unready for marriage." When Binodini arrives with her aunt, Mahendra and his new bride are constantly sneaking off to be alone together.
32. Hanuman.com (2013)
Plot: AnjaniPutra Sensharma (Prosenjit Chatterjee) is a school teacher in a small village named Basirhat in West Bengal. He lives with his wife Tanushree (Mousumi Bhattacharya) and his old moped. Under a school grant, AnjaniPutra and the other teachers are given a desktop computer for home use. On the computer, he makes a friend named Maria Fischer (Saskia Ranwig) who claims to be from Reykjavik in Iceland. When AnjaniPutra witnesses her to be murdered by a masked man on webcam, he succumbs to a psychological shock.
33. Ashchorjyo Prodeep (2013)
Plot: This is a modern-day fantasy tale and deals with contemporary consumerist society and consumerist trends.
34. Alik Sukh – A tale of fleeting happiness (2013)
Plot: A renowned gynaecologist, Dr Kingshuk Guha (Debshankar Haldar), finds himself in a professional crisis when one of his patients, Kabita Mondol (Sohini Sengupta), dies on the operating table while he is away buying a luxury apartment for his family. Kabita's enraged husband (Biswanath Basu) and relatives attempt to mob the hospital. On hearing the news, Kingshuk's wife, Rumi (Rituparna Sengupta), rushes to the hospital to be with her husband. She happens to see Kabita's corpse lying unattended in the empty operation theatre and begins to imagine that the dead woman is communicating with her.
35. Kanamachi (2013)
Plot: The film begins with Abir (Ankush Hazra), a young, energetic photojournalist working for the private newspaper Anandabazar Patrika (ABP), witnessing Naxalites robbing a local bank. He chases them and manages to click photos of the robbers. When he tries to escape, he is stopped by a young woman Naina (Srabanti Malakar) who assumes he is the culprit and helps the robbers to take his camera. However, Abir manages to secure the memory card of the camera. The cops catch him, and to prove that he is a press photographer he shows the photos to them. The cops identify everyone in the photos except the gang leader (whose face is covered by a mask). At his office, Abir again meets Nayana, who has newly joined as Article Editor. Payel (Sayani Ghosh) also works in his office and has feelings for Abir. However, Abir does not reciprocate her feelings and treats her only as a friend.
36. Bedroom (2012)
Plot: The film is about Joy, Deb and Ananda. While Joy is a struggling actor and conducts workshops, Ananda works in an I.T. company and Deb is an actor. Joy's wife who is a fashion photographer runs the entire show as Joy hardly earns any money, Ananda's wife is a housewife and Deb is forever willing to sleep around with whoever catches his eye (in fact a new girl every day). However barring Deb, the rest of the couples don't share any intimacy at all.
37. Jamai 420 (2015)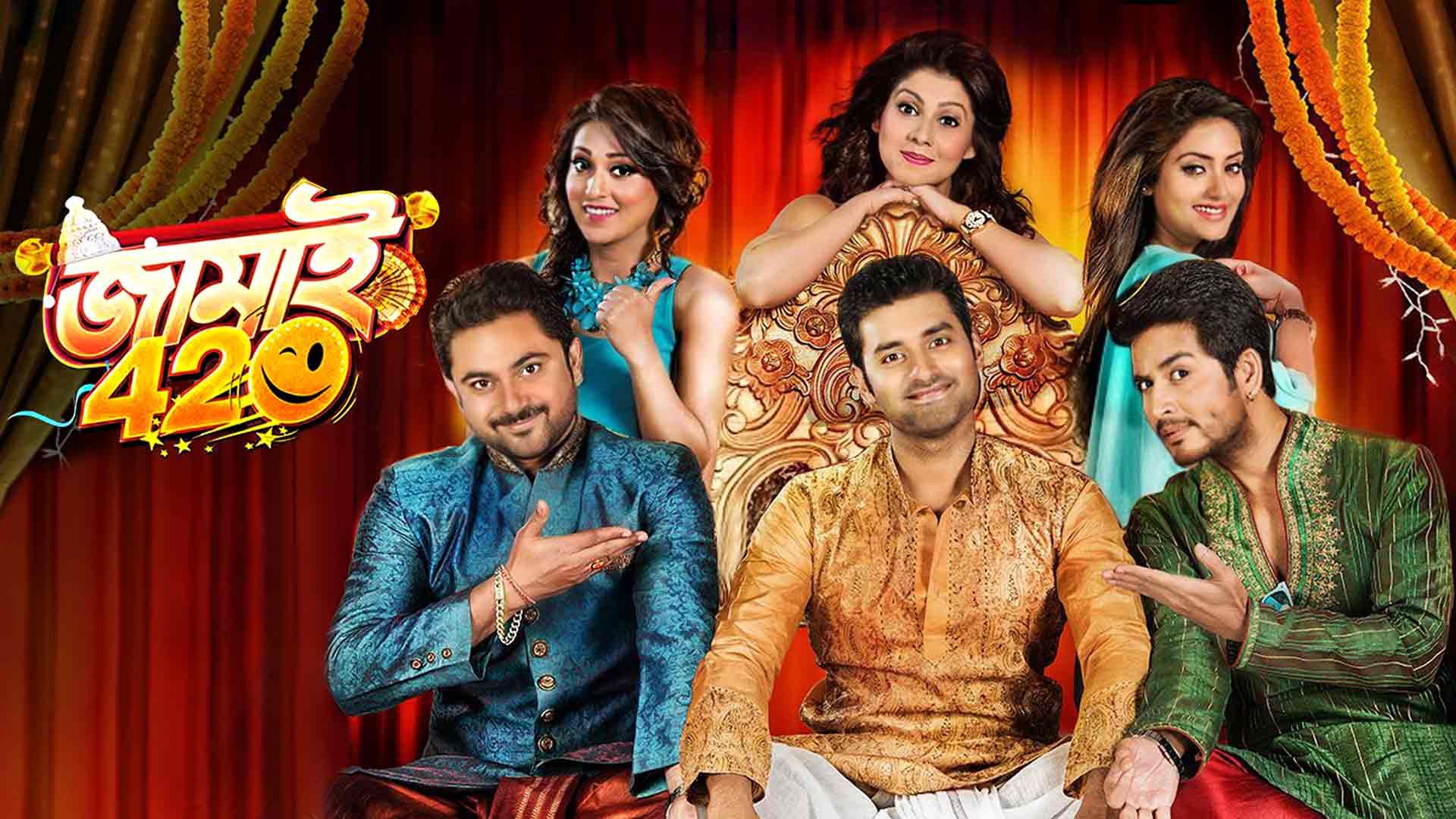 Plot: The film is a comedy of errors, in which three guys (Soham Chakraborty, Ankush Hazra and Hiran Chatterjee) land up in Bangkok amidst a lot of confusion over their marriage with three girls (Mimi Chakraborty, Nusrat Jahan and Payel Sarkar). They are forced to do insane things in order to woo their lady loves, which leads to many humorous situations.
38. Damadol (2013)
Plot: The movie consists of three main characters Aditiya, Nikhil and VK.Aditya is guy who dreams to become a filmmaker. He desperately tries to fulfill his dream but does not get finance. VK loves a girl but never able to express it to her. Nikhil works in a corporate office and wants to get married. Nikihl's Father arranged a girl name Ria.It turn out to be same girl who VK mad about.Aditiya came up with plan to help VK to get his love of life. Aditiya meets Papu Bhai using VK's connection as return favour.Papu Bhai loves films and item songs and agrees to finance Aditya's film. Ankita is an air hostess, close friend of Ria and Aditiya's fiancée. Twist starts in the story when their plan back fired.
39. Ami Aar Amar Girlfriends (2013)
Plot: Three girlfriends, Preenita, Rhea and Shreemoyee share everything with each other from the angst of the "will-he-or-won't-he-call" debates, to the addictive gossip sessions, the analysis of dumping and getting dumped, the complaining about husbands, boyfriends, or the lack of boyfriends; over cups and cups of coffee, as they let their hair down on their 'girls-gone-wild' nights on the town.
40. Loveria (2013)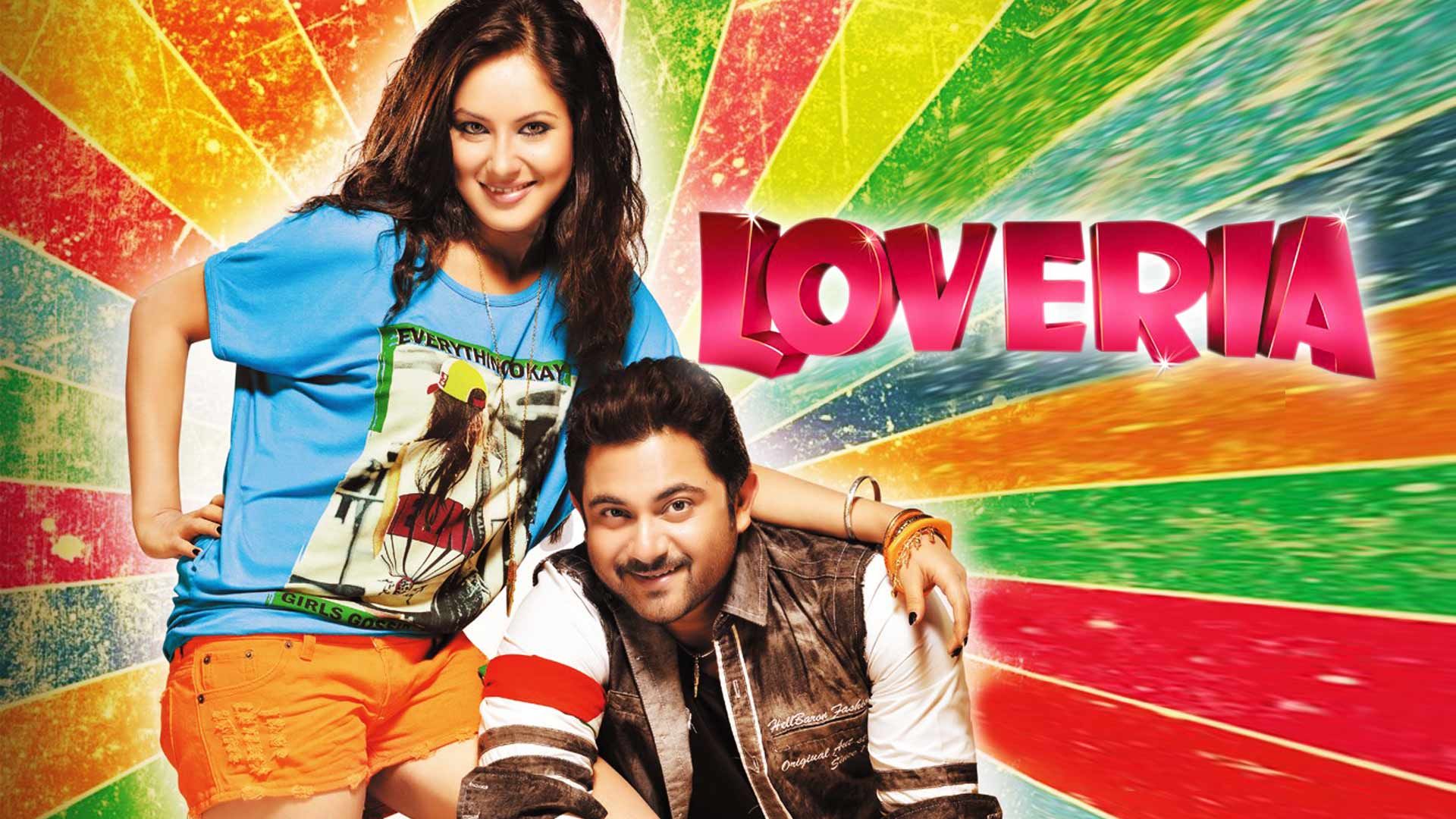 Plot: Aditya (Soham Chakrabarty) is from a middle-class family but has the degree of a computer engineer. But because of a recession he runs a small car garage called Biswakarma Garage where he is the car-mechanic. Aditya's mother (Tulika Basu) is eagerly waiting for the chance to get his son married. One day, while Aditya was returning from his garage,some goons beat him up and breaks his leg without any reason. Later, after Aditya is released form the nursing home, he goes to the goon and find out who told them to beat him up. The goons tell him that Sweety (Puja Bose) told them to beat him up. Aditya ask Sweety why she did so and Sweety says that the goons beat him up by mistake and actually wanted to beat up another guy who is disturbing Sweety. Aditya does not take the matter so lightly and tells Sweet to marry him as because of this accident his marriage got cancelled.
See the IMDB rating
I bet you will love them all…hope you enjoy