Action, suspense, anxiety, excitement all of these things are hard to turn away from and that's what a thriller movie is all about. And a thriller movie got the twist that gives you the tension about what's gonna happen next and that's quite exciting.
Best Thriller Movies
People always like suspense, intense excitement and these movies are match for that.
1. Sherlock Holmes (2009)
Plot: In 1890, private detective Sherlock Holmes and his partner Dr. John Watson prevent the ritual murder of a woman by Lord Henry Blackwood, who has killed five other young women similarly. Inspector Lestrade and the police arrest Blackwood. Three months later, Watson is engaged to Mary Morstan and moving out of 221B Baker Street; while he enjoys their adventures together, Watson looks forward to not having to deal with Holmes' eccentricities. Meanwhile, Blackwood has been sentenced to death and requests to see Holmes, whom he warns of three more unstoppable deaths that will cause great changes to the world. Blackwood is subsequently hanged.
2. Get Out (2017)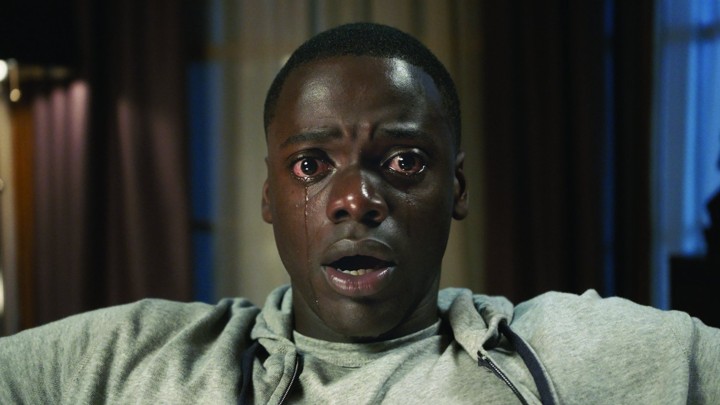 Plot: Photographer Chris Washington reluctantly agrees to meet the parents of his white girlfriend Rose Armitage, unsure of a warm reception. During their drive towards the family's isolated countryside estate, they hit a deer and stop the car. After calling the police to report the incident, a white policeman seemingly profiles Chris. Rose intervenes and the encounter goes unrecorded.
3. Se7en (1995)
Plot: Soon-to-retire detective William Somerset is partnered with short-tempered but idealistic David Mills, who has recently moved to the city with his wife Tracy. Tracy confides to Somerset that she is pregnant and has yet to tell Mills, as she is unhappy with the city and feels it is no place to raise a child. Somerset sympathizes, having had a similar situation with his ex-girlfriend many years earlier, and advises her to tell Mills only if she plans to keep the child.
4. The Silence of the Lambs (1991)
Plot: FBI trainee Clarice Starling, is pulled from her training at the FBI Academy at Quantico, Virginia by Jack Crawford of the Bureau's Behavioral Science Unit. He assigns her to interview Hannibal Lecter, a former psychiatrist and incarcerated cannibalistic serial killer, whose insight might prove useful in the pursuit of a serial killer nicknamed "Buffalo Bill", who skins his female victims' corpses.
5. The Usual Suspects (1995)
Plot: A criminal, Dean Keaton, is lying badly wounded on a ship docked in San Pedro Bay. He is confronted by a mysterious figure whom he calls "Keyser", who shoots him dead and sets fire to the ship. The next day, the police recover twenty-seven bodies and only two survivors: Arkosh Kovash, a Hungarian mobster hospitalized with severe burns, and Roger "Verbal" Kint, a con artist with cerebral palsy. U.S. Customs agent Dave Kujan flies from New York City to interrogate Verbal. The events that led Keaton, Michael McManus, Fred Fenster, Todd Hockney, and Verbal onto the ship are then described by Verbal via flashback.
6. Black Swan (2010)
Plot: Nina Sayers is a dancer in a New York City ballet company, which is preparing to open its new season with Tchaikovsky's Swan Lake. With prima ballerina Beth MacIntyre being forced into retirement, artistic director Thomas Leroy announces he is looking for a new dancer to portray the dual role of the innocent White Swan and the sensual Black Swan. Nina auditions for the role and gives a flawless performance as the White Swan, but fails to embody the Black Swan.
7. Shutter Island (2010)
Plot: In 1954, U.S. Marshals Edward "Teddy" Daniels and his new partner Chuck Aule travel to the Ashecliffe Hospital for the criminally insane on Shutter Island in Boston Harbor. They are investigating the disappearance of patient Rachel Solando, who was incarcerated for drowning her three children. Their only clue is a cryptic note found hidden in Solando's room: "The law of 4; who is 67?" They arrive just before a storm hits, preventing their return to the mainland for a few days.
8. The Autopsy of Jane Doe (2016)
Plot: An unidentified corpse of a woman is found half-buried in the basement of a house where a bloody and bizarre homicide had occurred. One of the police officers concludes that there are no signs of forced entry and that the victims were trying to escape from the residence instead.
9. The Impossible (2012)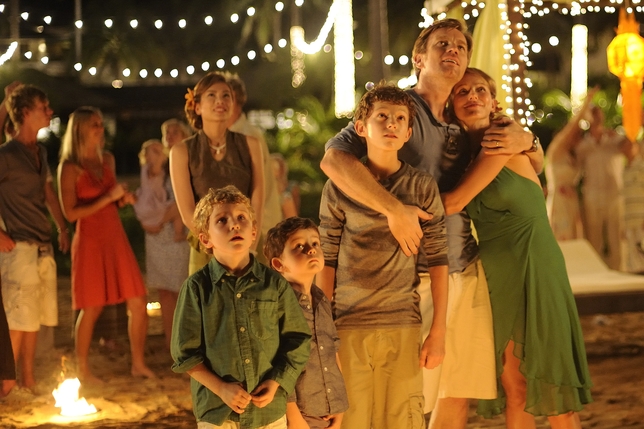 Plot: Henry Bennett, his wife Maria, and their three sons Lucas, Thomas, and Simon go on a Christmas holiday in 2004 to Khao Lak, Thailand. Arriving on Christmas Eve, they settle in and begin to enjoy the brand new Orchid Beach Resort. Two days later on Boxing Day, the massive 2004 tsunami inundates the area.
10. Limitless (2011)
Plot: Eddie Morra is a struggling author with writer's block. His girlfriend Lindy, frustrated with his lack of progress, breaks up with him. Later, Eddie bumps into Vernon, the forgotten brother of his ex-wife, Melissa. Vernon gives Eddie a sample of a new nootropic (smart drug), NZT-48. Returning to his apartment, Eddie takes the drug and discovers he now has perfect recall and the ability to cross-correlate information quickly. He cleans his apartment obsessively in a few hours, and finishes writing his new book.
11. Source Code (2011)
Plot: U.S. Army pilot Captain Colter Stevens (Jake Gyllenhaal), last aware of being on a mission in Afghanistan, wakes up on a Metra[6] commuter train to Chicago, at 7:40 am. To the world around him – including his traveling partner Christina Warren (Michelle Monaghan) and the bathroom mirror – he appears to be Sean Fentress, a school teacher. As he comes to grips with this revelation, the train explodes, killing everyone aboard.
12. In Time (2011)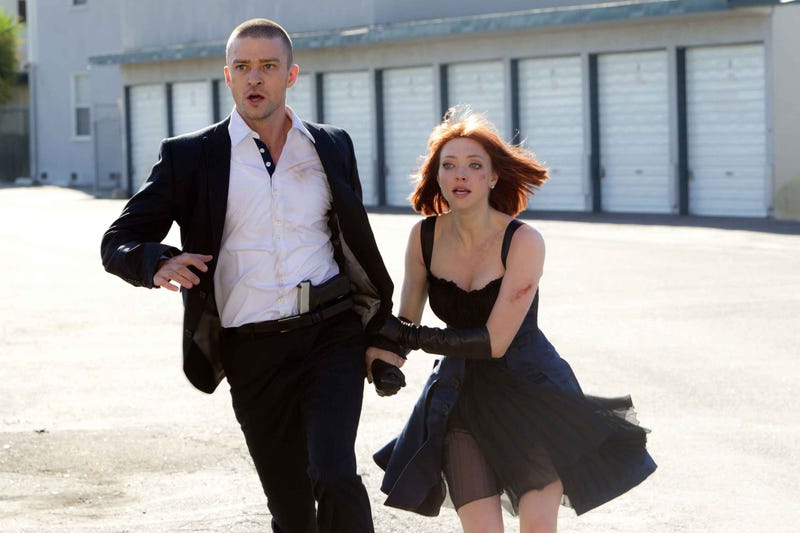 Plot: In 2169, people are genetically engineered to stop aging on their 25th birthday. All people have a green glowing digital clock on their forearm; when they turn 25, they stop aging and their clock begins counting down from 1 year.[Note 1] When the clock reaches zero, that person "times out" and dies. Time has become the universal currency, and can be transferred between people or "time capsules". The film focuses on two specific "time zones" in what used to be Los Angeles: Dayton – a poor manufacturing area where people generally have 24 hours or less on their clock at any given time – and New Greenwich – the wealthiest time zone, where people have enough time on their clock to be immortal.
13. Fast Five (2011)
Plot: When Dominic "Dom" Toretto is being transported to Lompoc Prison by bus, his sister Mia Toretto and friend Brian O'Conner lead an assault on the bus, causing it to crash and freeing Dom. While the authorities search for them, the trio escapes to Rio de Janeiro. Awaiting Dom's arrival, Mia and Brian join their friend Vince and other participants on a job to steal three cars from a train. Brian and Mia discover that agents from the U.S. Drug Enforcement Administration (DEA) are also on the train and that the cars are seized property. When Dom arrives with the rest of the participants, he realizes that one of them, Zizi, is only interested in stealing one car, a Ford GT40. Dom has Mia steal the car herself before he and Brian fight Zizi and his henchmen, during which Zizi kills the DEA agents assigned to the vehicles. Dom and Brian are captured and brought to crime lord Hernan Reyes, the owner of the cars and Zizi's boss. Reyes orders the pair be interrogated to discover the location of the car, but they manage to escape and retreat to their safehouse.
14. Primal Fear (1996)
Plot: Martin Vail is a Chicago defense attorney who loves the public spotlight and does everything he can to get his high-profile clients acquitted on legal technicalities. One day, he sees a news report about the arrest of Aaron Stampler, a young altar boy from Kentucky with a severe stutter, who is accused of brutally murdering the beloved Archbishop Rushman. Vail jumps at the chance to represent the young man pro bono.
15. Heat (1995)
Plot: From a prison cell where he has been charged with murder, David Aames, in a prosthetic mask, tells his life story to court psychologist, Dr. Curtis McCabe.
16. Prisoners (2013)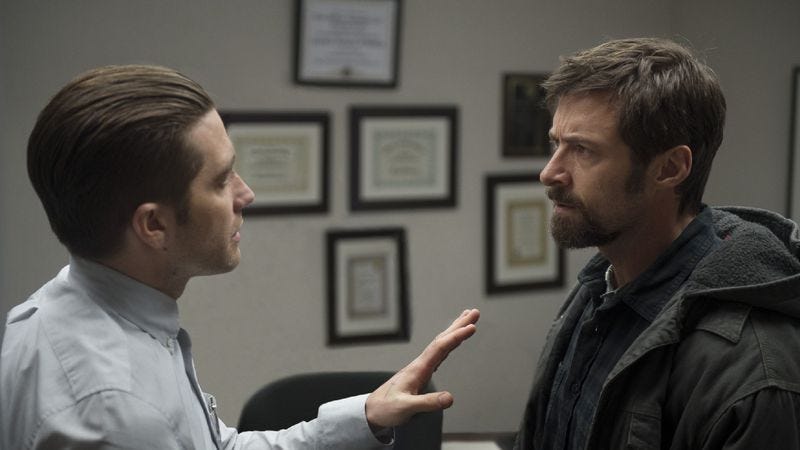 Plot: In rural Pennsylvania, Keller Dover (Hugh Jackman), his wife Grace, their teenage son Ralph and young daughter Anna attend a Thanksgiving dinner at the home of their friends, Franklin and Nancy Birch (Viola Davis), their teenage daughter Eliza and young daughter Joy. The four children go for a walk in the neighborhood and approach an RV that is parked outside a house nearby. There is music playing, which suggests there is somebody inside. After dinner, Anna and Joy go missing.
17. Baby Driver (2017)
Plot: Baby is a getaway driver in Atlanta. As a child, he survived a car crash that killed his parents and left him with tinnitus, and finds catharsis in music. Baby ferries crews of robbers assembled by Doc, a criminal mastermind, to pay off a debt as recompense for a stolen car. Between jobs, he remixes snippets of recorded conversations and cares for his deaf foster father Joseph. At Bo's Diner, he meets a waitress named Debora, and they start dating.
18. Now You See Me (2013)
Plot: Four stage magicians, J. Daniel "Danny" Atlas (Jesse Eisenberg), Merritt McKinney (Woody Harrelson), Henley Reeves (Isla Fisher), and Jack Wilder (Dave Franco), are each given a tarot card that leads them to the same empty New York City apartment where they find information from an unknown benefactor.
19. L.A. Confidential (1997)
Plot: In early 1950s Los Angeles, Sergeant Edmund "Ed" Exley, son of the legendary LAPD detective Preston Exley, is determined to live up to his father's reputation. His intelligence, insistence on following regulations, and cold demeanor contribute to his isolation from other officers. He exacerbates this resentment by volunteering to testify in the "Bloody Christmas" case against his fellow officers in exchange for a promotion to Detective Lieutenant. This goes against the advice of Captain Dudley Smith, who states that a detective should be willing to shoot a guilty man in the back for the greater good. Exley's ambition is fueled by the murder of his father, killed by an unknown assailant, whom Exley nicknames "Rollo Tomasi".
20. The Girl with the Dragon Tattoo (2009)
Plot: In December 2002, Mikael Blomkvist, publisher of Millennium magazine, loses a libel case involving allegations that he published about billionaire financier Hans-Erik Wennerström. He is sentenced to three months in prison. Lisbeth Salander, a surveillance agent and hacker, is hired by Henrik Vanger, the patriarch of the wealthy Vanger family, to investigate Blomkvist. Vanger then hires Blomkvist to investigate the disappearance of his niece, Harriet, who vanished on Children's Day in 1966. Vanger believes that Harriet was murdered by a family member.
21. Taken (2008)
Plot: Retired CIA field agent Bryan Mills attempts to build a closer relationship with his 17-year-old daughter Kim, who lives with her mother Lenore and her wealthy stepfather Stuart. While overseeing security at a concert for pop star Sheerah, Bryan saves the musician from an armed attacker. Out of gratitude, Sheerah offers to have Kim assessed as a singer. Before Bryan can tell her about the offer, Kim asks her father for permission to travel to Paris with her best friend Amanda. As he's wary about Kim's safety since she wants to go on without him, he initially refuses, but eventually gives in to her demands. At the airport, Bryan learns the girls are actually planning to follow U2 during their European tour.
22. Vanilla Sky (2001)
Plot: From a prison cell where he has been charged with murder, David Aames, in a prosthetic mask, tells his life story to court psychologist, Dr. Curtis McCabe.
23. Insomnia (2002)
Plot: In the small fishing town of Nightmute, Alaska, 17-year-old Kay Connell is found murdered. LAPD detectives Will Dormer and Hap Eckhart are sent to assist the local police with their investigation, at the request of police chief Nyback, an old colleague of Dormer's. Ellie Burr, a young local detective who is also a fan of Dormer's investigative work, picks them up when they arrive. Back in LA, Internal Affairs is investigating Dormer. Flying to Alaska, Eckhart reveals that he is going to testify against Dormer in exchange for immunity, to which Dormer responds that many criminals whom he helped to convict using questionable evidence could go free if their cases are reopened.
24. The Shape of Water (2017)
Plot: Elisa Esposito, who was found abandoned as a child by the side of a river with wounds on her neck, is mute and communicates through sign language. She works as a cleaner at a secret government laboratory in Baltimore, Maryland, in 1962, at the height of the Cold War. Her only friends are her closeted next-door neighbor Giles, a middle-aged struggling advertising illustrator, and her co-worker Zelda Fuller.
25. Escape Plan (2013)
Plot: Ray Breslin is a former prosecutor who co-owns Breslin-Clark, a Los Angeles–based security firm specializing in testing the reliability of maximum security prisons. He spends his life getting into prisons to study their designs and the guards' habits to find and exploit their weaknesses, thus enabling him to escape without a hitch or a victim. His goal is to ensure that criminals sent to prison stay inside by eliminating the weakness of every prison; Breslin's wife and child were murdered by an escaped convict he had successfully prosecuted.
See the IMDB rating