Enter into the reel world and feel the excitement.
Best Action Movies
1. Rush Hour (1998)
Plot: On the last day of British rule in Hong Kong late 1997, Detective Inspector Lee of the Hong Kong Police Force leads a raid at a shipping bar wharf, hoping to arrest the mysterious crime lord Juntao. He finds only Sang, Juntao's right-hand man, who manages to escape. However, Lee successfully recovers numerous Chinese cultural treasures stolen by Juntao, which he presents as a farewell victory to his departing superiors: Chinese Consul Solon Han and British Commander Thomas Griffin.
2. The Mummy (1999)
Plot: In Thebes, Egypt, 1290 BC, high priest Imhotep has a love affair with Anck-su-Namun, the mistress of Pharaoh Seti I. When the Pharaoh discovers the affair, Imhotep and Anck-su-Namun assassinate him. Imhotep flees, while Anck-su-Namun kills herself, intending for Imhotep to resurrect her. Imhotep and his priests steal her corpse and travel to Hamunaptra, the city of the dead, but the resurrection ritual is stopped by Seti's bodyguards, the Medjai. Imhotep's priests are all mummified alive, while Imhotep himself is sentenced to suffer the Hom Dai, the worst of Egyptian curses, buried alive with flesh-eating scarab beetles. Imhotep is sealed away in a sarcophagus at the feet of a statue of the Egyptian god Anubis and kept under strict surveillance by the Medjai to prevent Imhotep's return.
3. John Wick (2014)
Plot: After John Wick loses his wife, Helen, to a terminal illness, he receives a beagle puppy named Daisy to help him cope with his grief. He connects with the puppy and they spend their day driving around in his vintage 1969 Ford Mustang Mach 1. At a gas station, he encounters a trio of Russian gangsters whose leader, Iosef Tarasov, insists on buying his car, but John refuses to sell it. The mobsters follow John to his home that night, knock him unconscious, steal his car, and kill Daisy.
4. Baby Driver (2017)
Plot: Baby is a young getaway driver living in Atlanta, Georgia. When he was a child a car accident killed his parents and left him with tinnitus which he blocks out by listening to music on his iPod. He ferries crews of robbers led by a criminal mastermind named Doc in order to pay off a debt he incurred after stealing one of Doc's cars. Between jobs, he creates remixes from snippets of conversations he records and cares for his deaf foster father Joseph.
5. Logan (2017)
Plot: By the year 2029, no mutants have been born in 25 years. Nearly 200 years old, Logan's healing ability has weakened and he has physically aged. The adamantium coating on his skeleton has begun to leach into his body, poisoning him. Hiding in plain sight, Logan spends his days working as a limo driver in El Paso, Texas. In an abandoned smelting plant in northern Mexico, he and mutant tracker Caliban care for 90-year-old Charles Xavier, Logan's mentor and founder of the X-Men. Charles, a telepath, has now developed a form of dementia that causes him to have seizures unless controlled with medication. It is alluded that a seizure one year prior, releasing a destructive wave of his telepathic powers, had killed seven mutants, thus leaving the three (Logan, Charles, Caliban) as the last of the X-Men.
6. Deadpool (2016)
Plot: Wade Wilson is a dishonorably discharged special forces operative working as a mercenary when he meets prostitute Vanessa. They become romantically involved, and a year later she accepts his marriage proposal. However, Wilson is soon diagnosed with terminal cancer, and leaves Vanessa without warning so she will not have to watch him die.
7. Suicide Squad (2016)
Plot: In the aftermath of Superman's death,[N 1] intelligence officer Amanda Waller convinces Washington D.C. officials to allow her to assemble Task Force X, a team of dangerous criminals imprisoned at Belle Reve Special Security Barracks. The team consists of elite hitman Floyd Lawton, former psychiatrist Harleen Quinzel, pyrokinetic ex-gangster Chato Santana, opportunistic thief Digger Harkness, genetic mutant Waylon Jones, and specialized assassin Christopher Weiss. They are placed under command of Colonel Rick Flag to be used as disposable assets in high-risk missions for the United States government. Each member has a nanite bomb implanted in their neck, designed to detonate should any member rebel or try to escape.
8. The Nice Guys (2016)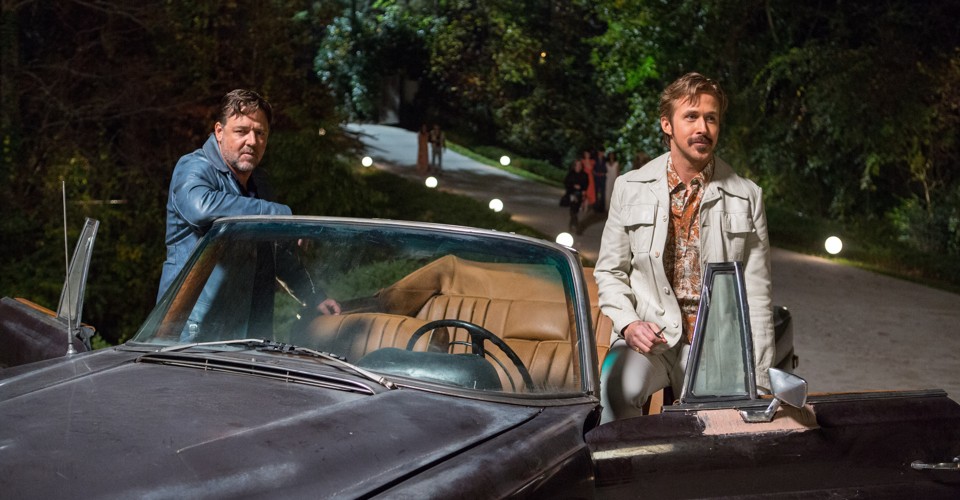 Plot: In 1977 Los Angeles, a boy named Bobby witnesses the death of fading porn star Misty Mountains (Murielle Telio) in a car crash. Later that week, down-on-his-luck alcoholic private eye Holland March (Ryan Gosling) is approached by Mrs. Glenn (Lois Smith), Misty's aunt, who claims to have seen her niece alive after her supposed death. March is skeptical of her claim, but realizes that a missing girl named Amelia Kuttner (Margaret Qualley) is somehow involved and accepts the job. However, Amelia does not wish to be found and hires unethical enforcer Jackson Healy (Russell Crowe) to intimidate March into staying away from her.
9. Mad Max: Fury Road (2015)
Plot: Following an energy crisis, the world has become a desert wasteland and civilization has collapsed. Max Rockatansky, a survivor, is captured by the War Boys, the army of the tyrannical Immortan Joe, and taken to Joe's Citadel. Designated a universal blood donor, Max is imprisoned and used as a "blood bag" for a sick War Boy called Nux. Meanwhile, Imperator Furiosa, one of Joe's lieutenants, is sent in her armoured semi-truck, the "War Rig", to collect gasoline. When she drives off-route, Joe realizes that his five wives—women selected for breeding—are missing, and fleeing with her. Joe leads his entire army in pursuit of Furiosa, calling on the aid of nearby Gas Town and the Bullet Farm.
10. Ant-Man (2015)
Plot: In 1989, scientist Hank Pym resigns from S.H.I.E.L.D. after discovering their attempt to replicate his Ant-Man shrinking technology. Believing the technology is dangerous, Pym vows to hide it as long as he lives.
11. The Equalizer (2014)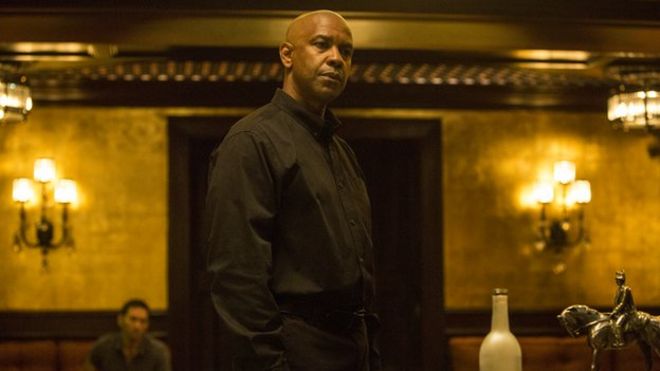 Plot: Robert McCall is a retired Marine and Defense Intelligence Agency operative who, after promising his recently deceased wife that he would leave his former activities behind, lives quietly in Boston and works at a Home Mart hardware store. McCall befriends many of his co-workers and helps a security guard trainee named Ralph pass his qualification exam. Unable to sleep, McCall spends some late nights reading in a 24/7 diner where he befriends Alina, a teenage prostitute for the Russian Mafia.
12. 2 Guns (2013)
Plot: Criminals Robert "Bobby" Beans (Denzel Washington) and Michael "Stig" Stigman (Mark Wahlberg) are questioned by the United States Border Patrol after a meeting with drug lord Manny "Papi" Greco (Edward James Olmos) in Mexico. Unknown to Stig, Bobby is an undercover DEA agent named Bobby Trench and reports to his superior, Jessup (Robert John Burke), that he failed to acquire cocaine from Papi that they could use as evidence to convict him.
13. Avengers: Age of Ultron (2015)
Plot: In the Eastern European country of Sokovia, the Avengers—Tony Stark, Steve Rogers, Thor, Bruce Banner, Natasha Romanoff, and Clint Barton—raid a Hydra facility commanded by Baron Wolfgang von Strucker, who has been experimenting on humans using the scepter previously wielded by Loki. They encounter two of Strucker's test subjects—twins Pietro Maximoff, who has superhuman speed, and Wanda Maximoff, who has telepathic and telekinetic abilities—and apprehend Strucker, while Stark retrieves Loki's scepter.
14. X-Men: Days of Future Past (2014)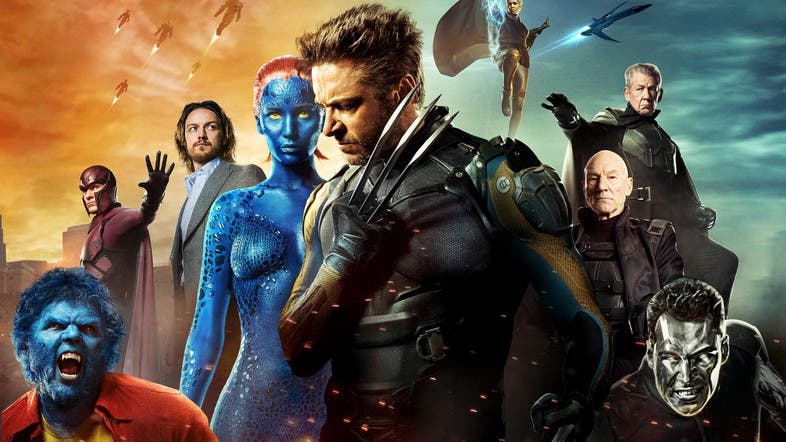 Plot: In a year 2023 at a dystopian future, Sentinels have been programmed to identify and hunt down mutants and any humans who dared to help them. A small band of mutants were attacked and Kitty Pryde sends Bishop's consciousness back in time a few days before the attack, in an effort to warn the other mutants so as to ensure their survival.
15. Kingsman: The Secret Service (2014)
Plot: During a mission in the Middle East in 1997, probationary secret agent Lee Unwin sacrifices himself to protect his superior Harry Hart. Hart, blaming himself, returns to London to give Lee's widow Michelle and her young son Gary "Eggsy" a medal engraved with an emergency assistance number.
16. Chinese Zodiac (2012)
Plot: The movie begins by Jackie Chan telling the story of the Old Summer Palace and its looting and destruction by British and French soldiers in the Second Opium War. Among the treasures stolen are twelve bronze heads of the animals of the Chinese zodiac.
17. 21 Jump Street (2012)
Plot: In 2005, scholarly student Morton Schmidt (Jonah Hill) and popular underachieving jock Greg Jenko (Channing Tatum) miss their school prom; Schmidt being rejected by the girl he asked to be his date and Jenko being barred from attending because of his grades. Seven years later, the duo meets again at the Police Academy and become friends and partners on bicycle patrol. They catch a break when they arrest Domingo (DeRay Davis), the leader of a one-percenter motorcycle gang, but are forced to release him after they failed to read him his Miranda rights.
18. The Tuxedo (2002)
Plot: Jimmy Tong (Jackie Chan) is a taxi driver notorious for his speed and ability to get his customers anywhere in the least amount of time. His reputation lands him a job as the personal chauffeur of the mysterious but wealthy Clark Devlin (Jason Isaacs). Jimmy does not really know what his new boss' job is, but Devlin's friendly nature, imperturbable demeanor, and willingness to offer Jimmy advice wins Jimmy over and the two become friends. What Jimmy does not realize is that Devlin is a secret spy and undercover government agent, and when an attempt to kill Devlin with a car bombing sends him into a coma, Jimmy ends up with Devlin's recent case notes and a special watch that controls Devlin's rather unusual tuxedo.
19. Django Unchained (2012)
Plot: In 1858 Texas, brothers Ace and Dicky Speck drive a group of shackled black slaves on foot. Among them is Django, sold off and separated from his wife Broomhilda von Shaft, a house slave. The brothers are stopped by Dr. King Schultz, a German dentist-turned-bounty hunter who asks to buy one of the slaves. He questions Django about his knowledge of the Brittle brothers, a trio of outlaws for whom Schultz is carrying a warrant. When the suspicious Ace levels his gun at him, Schultz kills him with a fast draw and then kills Dicky's horse, which falls and crushes Dicky's leg. Schultz insists on paying Dicky a fair price for Django before leaving Dicky to the newly freed slaves, who kill him and follow the North Star to freedom. As Django can identify the Brittle brothers, Schultz offers him his freedom in exchange for help tracking them down.
20. Seven Psychopaths (2012)
Plot: Marty is a struggling writer who dreams of finishing his screenplay, Seven Psychopaths. Marty's best friend, Billy, makes a living by kidnapping dogs and collecting the owners' rewards for their safe return. Billy's partner-in-crime is Hans, a religious man with a cancer-stricken wife, Myra.
21. The Spy Next Door (2010)
Plot: Bob Ho is a MSS operative on loan to the CIA as an undercover agent, who decides to retire after putting Russian terrorist Anton Poldark behind bars and marry his longtime girlfriend Gillian, who lives next door and has three children from previous relationships, Farren (a step-daughter), Ian and Nora. None of them know about his job. One day, Gillian leaves to visit her father in a hospital in Denver, Colorado and leaves Bob to take care of her children, who all despise him and plot to get rid of him. Using some technology from the CIA, Bob is able to get control of them. His partner, Colton James, informs him that Poldark has escaped prison and they suspect there is a mole in the CIA. Colton sends a file to Bob's computer for a top-secret formula for an oil-eating bacteria Poldark is working on. While snooping around Bob's house, Ian downloads the file, which he mistakes for music, onto his iPod. Poldark discovers the download and sends some of his people to Bob's house, but Bob overpowers them.
22. 3 Days to Kill (2014)
Plot: Experienced CIA agent Ethan Renner (Kevin Costner), originally from Pittsburgh, works with a team to capture the Albino, lieutenant to an arms trafficker called the Wolf, as he is selling a dirty bomb to some terrorists in a hotel in Belgrade.The Albino deduces the trap when he recognizes one of the agents (dressed as a chambermaid), whom he kills. Renner, suddenly dizzy as he pursues the Albino, only manages to cripple him by shooting him in the leg, then has a blackout, allowing the Albino to escape. Meanwhile, elite CIA assassin Vivi Delay (Amber Heard), a "Top Shelf agent", has been personally assigned by the Director to kill the Wolf. Vivi monitors the operation and suspects Renner has unknowingly seen the Wolf.
23. The Accountant (2016)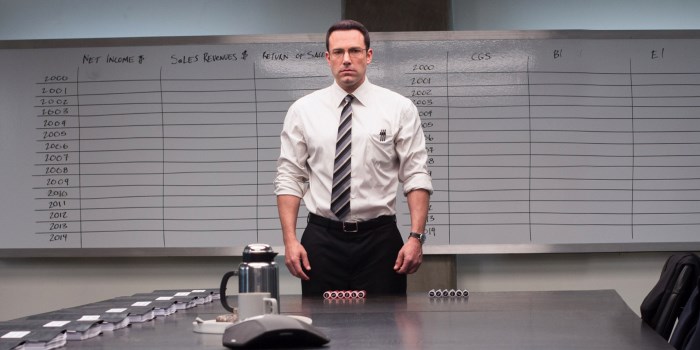 Plot: As a child, Christian Wolff is diagnosed with a high-functioning form of autism at Harbor Neuroscience, where he meets the doctor's daughter, Justine. Chris's father declines for his son to stay in a sensory friendly environment, believing that Chris must overcome the hardships inherent in his condition. Afraid that others will exploit his son, Chris's father begins a brutal regimen of stoicism and martial arts training for both him and his brother, Braxton.
24. Pain & Gain (2013)
Plot: In 1995, schemer Daniel Lugo (Mark Wahlberg) is a recently released convict who had served time for Medicare fraud. Sun Gym owner John Mese (Rob Corddry) hires him to increase membership and make the gym more fitness-based. Lugo increases the gym's membership by 75% within six weeks and befriends trainer Adrian Doorbal (Anthony Mackie), a bodybuilder rendered impotent due to his steroid use. Lugo soon lusts after the earnings and lifestyle achieved by Victor Kershaw (Tony Shalhoub), a sleazy new member he begins to train, who Lugo believes is a crook. Inspired by motivational speaker Jonny Wu (Ken Jeong), Lugo decides to be a "do-er" and hatches a plan to extort Kershaw for his assets by kidnapping and torturing him.
25. Real Steel (2011)
Plot: In 2020, human boxers are replaced by robots. Charlie Kenton, a former boxer, owns "Ambush", but loses it in a fight against a bull belonging to promoter and carnival owner Ricky, who rigged the fight to mess with Charlie as he sees him as a joke, partially because he beat him up the last time they competed for bailing on the bet. Having made a bet that Ambush would win as a result, Charlie now has a debt to Ricky that he can't pay—which he runs out on.
26. Taken (2008)
Plot: Retired CIA field agent Bryan Mills attempts to build a closer relationship with his 17-year-old daughter Kim, who lives with her mother Lenore and her wealthy stepfather Stuart. While overseeing security at a concert for pop star Sheerah, Bryan saves her from an armed attacker. Out of gratitude, Sheerah offers to have Kim assessed as a singer. Before Bryan can tell her about the offer, Kim asks her father for permission to travel to Paris with her best friend Amanda. As he's wary about Kim's safety since she wants to go on without him, he initially refuses, but eventually agrees. At the airport, Bryan learns the girls are actually planning to follow U2 during their European tour.
27. Bang Bang (2014)
Plot: Somewhere in London, Colonel Viren Nanda (Jimmy Sheirgill) goes to meet a wanted terrorist Omar Zafar (Danny Denzongpa) in his holding cell. As Viren informs Zafar that he will be extradited back to India for his crimes, Zafar's men enter his holding cell, led by Hamid Gul (Jaaved Jaffrey), killing all guards around them, with Zafar then killing Viren by shooting him and then burning him. As Zafar escapes in a helicopter waiting on the roof, he puts a $5 million reward for someone to steal the Koh-i-Noor diamond from the Tower of London, but with one condition – the thief must be Indian, to hold up a new extradition treaty between India and UK. Soon after, a man named Rajveer Nanda (Hrithik Roshan) steals it, and when Zafar's men, led by Shoaib Hakhsar (Ankur Vikal) are informed of the theft, they travel to Rajveer for the deal. Although they initially travel with the $5 million reward, Rajveer informs them that he now wants $20 million for the deal.
28. Salt (2010)
Plot: Evelyn Salt (Angelina Jolie) is being tortured in a prison in North Korea on suspicion of being an American spy. Her boyfriend, arachnologist Mike Krause (August Diehl), generates so much publicity about Salt's imprisonment that the CIA is forced to arrange a prisoner exchange, despite the agency's policy against it. Salt's CIA colleague Ted Winter (Liev Schreiber) greets Salt at the border. As they drive away, Mike proposes marriage, despite Salt's admission to Mike that she is in fact a CIA operative.
29. Avatar (2009)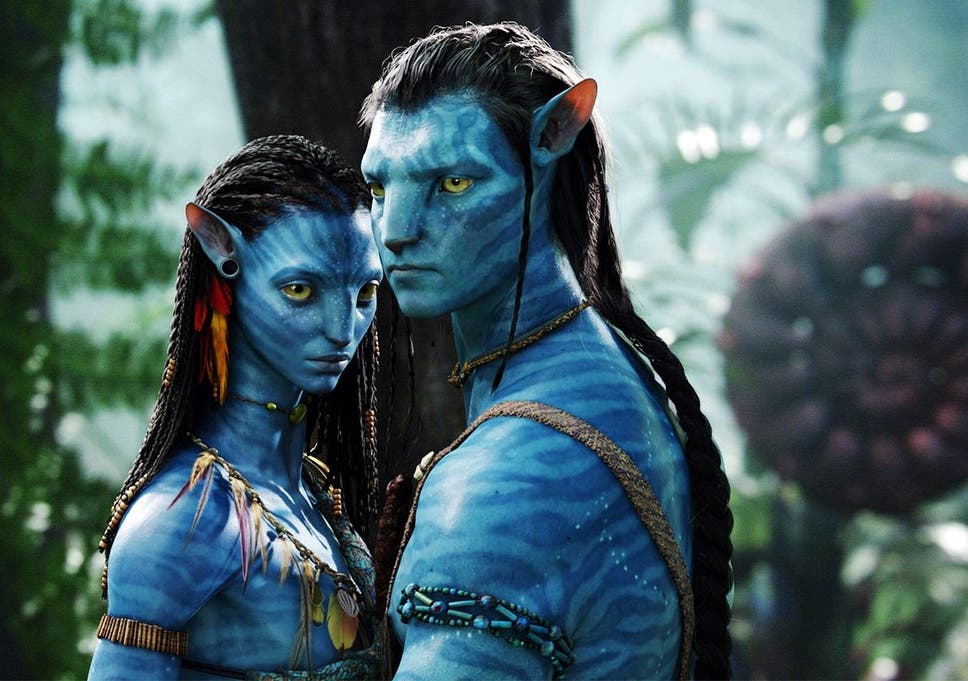 Plot: In 2154, humans have depleted Earth's natural resources, leading to a severe energy crisis. The Resources Development Administration (RDA for short) mines for a valuable mineral — unobtanium — on Pandora, a densely forested habitable moon orbiting the gas giant Polyphemus in the Alpha Centauri star system.[11] Pandora, whose atmosphere is poisonous to humans, is inhabited by the Na'vi, a species of 10-foot tall (3.0 m), blue-skinned, sapient humanoids[35] that live in harmony with nature and worship a mother goddess named Eywa.
30. Hot Fuzz (2007)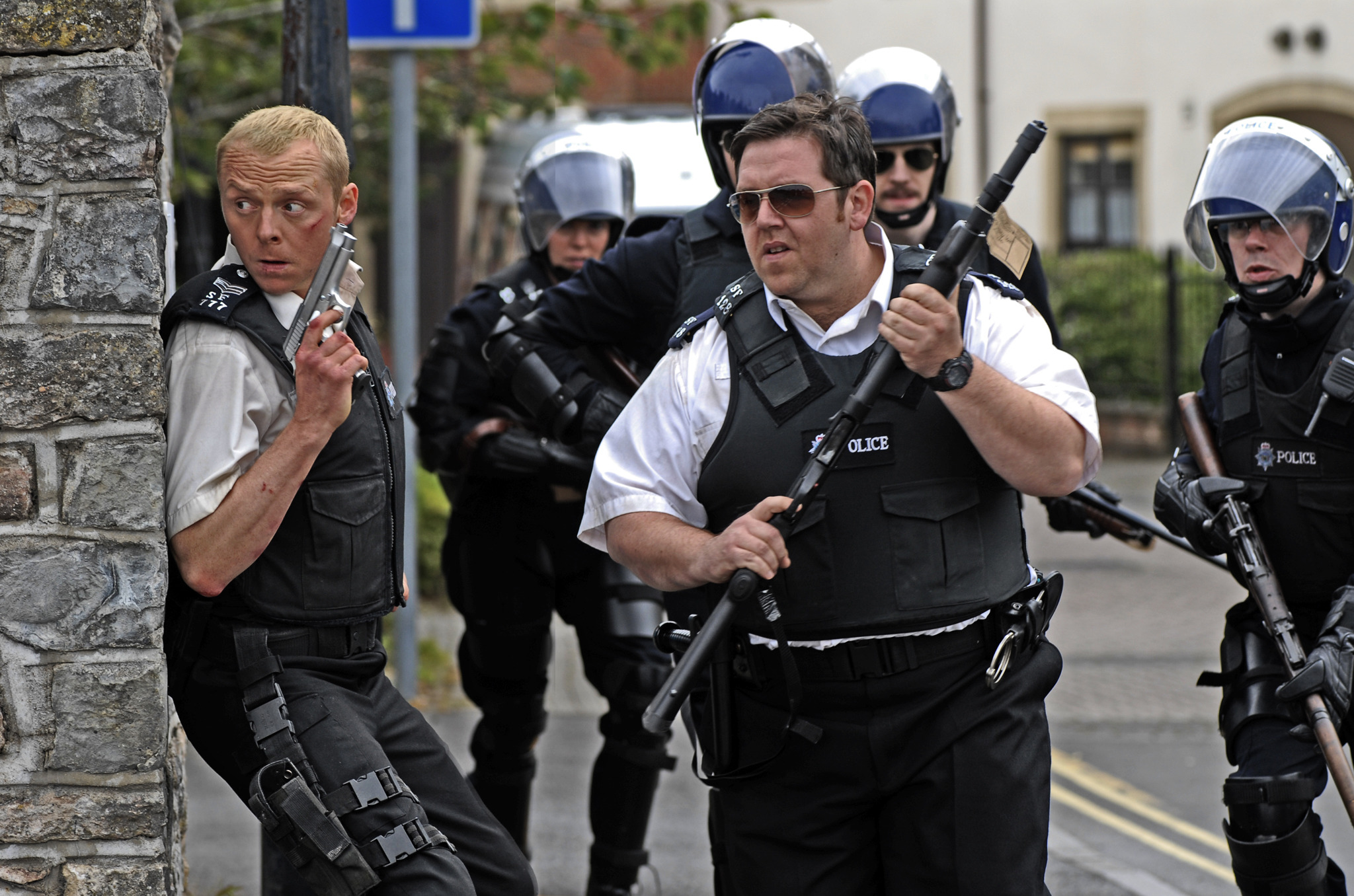 Plot: Nicholas Angel is an over-achieving officer of the London Metropolitan Police Service. His jealous colleagues arrange for him to be 'promoted' to work as a Sergeant in the village of Sandford, Gloucestershire. Sandford is a crime-free idyll, a regular winner of Village of the Year award and is watched over by the Neighbourhood Watch Alliance (NWA). Angel is frustrated to find the local police service is lazy and complacent. His new partner is PC Danny Butterman, a fan of action and buddy cop films and son of Inspector Frank Butterman, Angel's new superior. Angel also meets Simon Skinner, the manager of the local supermarket.
See the IMDB rating