A mystery movie can swirl your ordinary life with the twisted tension and thrilling suspense.
Best Mystery Movies
1. Perfume: The Story of a Murderer (2006)
Plot: The film begins with the sentencing of Jean-Baptiste Grenouille, a notorious murderer. Between the reading of the sentence and the execution, the story of his life is told in flashback, beginning with his abandonment at birth in a French fish market. Raised in an orphanage, Grenouille grows into a strangely detached boy with a superhuman sense of smell. After growing to maturity as a tanner's apprentice, he makes his first delivery to Paris, where he revels in the new odors. He focuses on a redheaded girl selling yellow plums, following her and repeatedly attempting to sniff her, but startles her with his behavior. To prevent her from crying out, he covers the girl's mouth and unintentionally suffocates her. After realizing that she is dead, he strips her body naked and smells her all over, becoming distraught when her scent fades. Afterwards, Grenouille is haunted by the desire to recreate the girl's aroma.
2. The Others (2001)
Plot: Grace Stewart occupies a remote country house in the Channel Islands and one day awakens from a harsh nightmare in the immediate aftermath of World War II. She lives with her two young children, Anne and Nicholas, who have an uncommon disease characterized by photo-sensitivity. Grace hires three new servants—the aging Mrs. Bertha Mills, elderly gardener Edmund Tuttle, and a mute girl named Lydia. Mills explains that she had previously worked in the house many years ago. Later, Anne tells Mills that "mummy went mad" after the previous servants left. Nicholas disagrees and argues that "nothing happened". Grace requests Mills not to trust everything that the children say.
3. Drishyam (2015)
Plot: Vijay Salgaonkar is an orphan who dropped out of school after his 4th grade. Now he is a contented businessman running a cable TV service in Goa. He is married to Nandini, and have Anju, his adopted daughter, a class twelve student, and Anu, a class six student. His only interest is watching films. He has gained fame in his area for helping people out with the help of methods he learns from films.
4. The Words (2012)
Plot: Clayton Hammond (Dennis Quaid) attends a public reading of his new book, The Words. Clayton begins reading from his book which focuses on a fictional character named Rory Jansen (Bradley Cooper), an aspiring writer who lives in New York City with his girlfriend, Dora (Zoe Saldana). Rory borrows some money from his father (J. K. Simmons), gets a job as a mail supervisor at a literary agency and attempts to sell his first novel, which is repeatedly rejected by publishers.
5. Zodiac (2007)
Plot: In the late 1960s/early 1970s, a San Francisco cartoonist becomes an amateur detective obsessed with tracking down the Zodiac Killer, an unidentified individual who terrorizes Northern California with a killing spree.
6. The Prestige (2006)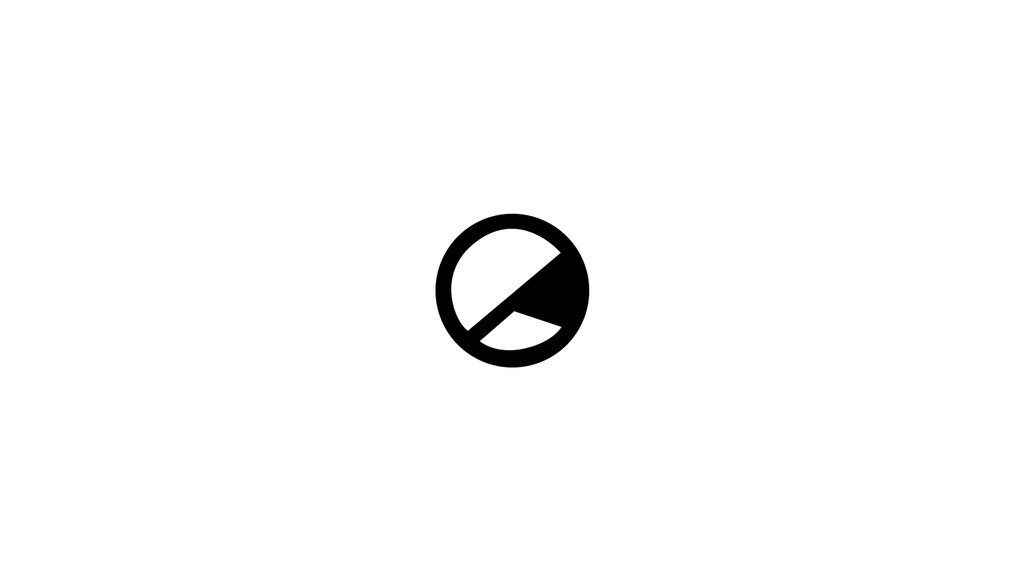 Plot: Set in London in the 1800's, two rival magicians read each others diary containing the secrets of their magic tricks and personal life. As we go back in time when the diaries were written, both magicians become obsessed with their rival's best trick. The tricks, as shown to the audience, look the same, but neither magician can figure out how his opponent does it.
7. Orphan (2009)
Plot: Kate and John Coleman's marriage is strained after their third child, Jessica, was stillborn. The loss is particularly hard on Kate, who is also recovering from alcoholism. They decide to adopt a 9-year-old Russian girl, Esther, from the local orphanage, whom John meets while she is painting. While Kate and John's 5-year-old deaf-mute daughter Max embrace Esther almost immediately, their 12-year-old son Daniel is less welcoming and rude toward her.
8. A Tale of Two Sisters (2003)
Plot: A teenage girl, Su-mi (Im Soo-jung), is being treated for shock and psychosis in a mental institution. She is released and returns home to her family's secluded estate in the countryside with her father (Kim Kap-soo) and younger sister Su-yeon (Moon Geun-young), whom she is protective over. The sisters have a cold reunion with their stepmother, Eun-joo (Yum Jung-ah).
9. Donnie Darko (2001)
Plot: On October 2, 1988, troubled teenager Donald "Donnie" Darko is woken up and beckoned outside by a mysterious voice. Once outside, he meets a figure in a monstrous rabbit costume who introduces himself as "Frank" and tells Donnie that the world will end in 28 days, 6 hours, 42 minutes and 12 seconds. Donnie wakes up the next morning on the green of a local golf course and returns home to discover a jet engine has crashed into his bedroom. His older sister Elizabeth tells him the FAA investigators do not know its origin.
10. Mystic River (2003)
Plot: Three boys, Jimmy Markum, Sean Devine, and Dave Boyle, play hockey in a Boston street in 1975. Spotting wet concrete, they start writing their names into it when a car pulls up with two men, one pretending to be a police officer and the other a priest. One gets out and berates the boys for their actions, and tells Dave to get into the car. The men hold Dave captive and sexually abuse him for four days, until he escapes.
11. A Cure for Wellness (2016)
Plot: At a large financial services firm in New York City, an executive named Lockhart is sent by the company board of directors to retrieve Roland Pembroke, the company's CEO who had abruptly decided to stay at a "wellness center" in the Swiss Alps. The board needs Pembroke to sign off on an upcoming merger. The company is being investigated for criminal misconduct, and several self-serving partners hope to place all of the blame squarely upon Pembroke. Lockhart arrives at the spa, but he is met with resistance by the staff and Dr. Heinreich Volmer in attempting to speak with Pembroke.
12. The Limehouse Golem (2016)
Plot: A series of murders has shaken the community of Limehouse in Victorian London to the point where people believe that only a legendary creature from dark times – the mythical so-called Golem – must be responsible. When music-hall star Elizabeth Cree is accused of poisoning her husband John on the same night as the last Golem murder, Inspector John Kildare discovers evidence linking John Cree to the Golem murders and finds himself determined to crack both cases before Elizabeth is hanged.
13. The Whole Truth (2016)
Plot: Defense attorney Richard Ramsay works on a tough case to defend 17-year-old Mike Lassiter, who is suspected of murdering his wealthy lawyer father Boone Lassiter. Ramsay is a very good friend of the Lassiter family, having worked with Boone for many years, and is trying hard to save Mike from being sentenced for murder. Despite this, Mike shows cold hostility to Ramsay, and remains mostly quiet during the trial, which makes Ramsay's job as defense attorney harder. Ramsay enlists the help of a young lawyer Janelle as his assistant, who is determined to find out the truth about what happened.
14. Evolution (2015)
Plot: Nicolas is a sickly young boy living by the sea with his mother. One day while swimming in the sea he thinks he sees the body of a dead boy with a red starfish at its waist. He tells his mother, who goes diving and brings him back the starfish telling him there is no body there.
15. Taking Lives (2004)
Plot: In the early 1980s, teenagers Martin Asher (Paul Dano) and Matt Soulsby (Justin Chatwin) meet on a bus to Mont-Laurier, Quebec. Seemingly uncertain of their ultimate destination, the two talk about their plans for the future. When their bus breaks down, the two acquire a car from a nearby garage. While Martin is driving, a tire blows. Matt struggles to change the tire and Martin comments on how he and Matt are both about the same height, and kicks Matt into the path of an oncoming truck, killing both him and the driver. Taking Matt's guitar and clothes, he walks away singing in a voice similar to Matt's.
16. Gone Girl (2014)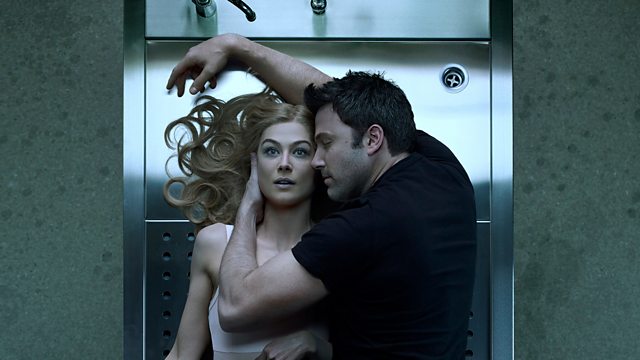 Plot: The day of their fifth wedding anniversary, writing teacher Nick Dunne returns home to find his wife Amy is missing. Her disappearance receives heavy press coverage because Amy was the inspiration for her parents' popular Amazing Amy children's books. Detective Rhonda Boney does a walkthrough of their house and finds poorly concealed evidence of a struggle. The police conduct a forensic analysis and uncover the remnants of cleaned blood stains, leading to the conclusion that Amy was murdered. Suspicions arise that Nick is responsible, and his apathetic behavior is interpreted by the media as characteristic of a sociopath.
17. Gone Baby Gone (2007)
Plot: Boston P.I. Patrick Kenzie and his partner/girlfriend Angie Gennaro witness a televised plea by a woman named Helene McCready for the return of her missing daughter Amanda, who was abducted with her favorite doll "Mirabelle". Patrick and Angie are then hired by the child's aunt Beatrice to find Amanda. Using his connections in the Boston crime underground, Patrick discovers that Helene and her boyfriend "Skinny Ray" were drug mules for a local Haitian drug lord named Cheese and had recently stolen over $130,000 from him. After tracking down Ray and discovering he has been murdered by Cheese's men, Patrick and Angie join police detectives Remy Bressant and Nick Poole in investigating the case. Patrick meets with Cheese and tries to negotiate the return of Cheese's stolen money for Amanda, but Cheese initially denies his involvement in the girl's disappearance. Police Captain Jack Doyle later reads Patrick a telephone transcript of the drug lord calling into the station to set up an exchange for Amanda. The exchange at a nearby quarry in Quincy is botched after a gunfight breaks out, killing Cheese. It is believed that Amanda fell in the quarry and drowned in the confusion; her doll is retrieved from the water and returned to Helene. Doyle, whose own daughter was killed years before, takes responsibility for the death and goes into early retirement following public outcry over the mishap.
18. Predestination (2014)
Plot: A time travelling agent is trying to disarm a bomb that explodes and burns his face. Someone approaches and helps him to grasp his time travelling device, which then transports him to a hospital in the future. While the agent is recovering from facial reconstruction, it is revealed that he has been trying to prevent the attack of the so-called "Fizzle Bomber" on New York in 1975. After his recovery, he receives his last assignment.
19. The Rite (2011)
Plot: Michael Kovak (Colin O'Donoghue) is the son of a successful funeral home owner and businessman, Istvan (Rutger Hauer). Disillusioned with his past job as a mortician, Michael decides to enter a seminary school and renounce his vows upon completion, thereby getting a free college degree. Four years have passed, and Michael is being ordained to the rank of deacon at the seminary. After his ordination, he writes a letter of resignation to his superior, Father Matthew, citing a lack of faith. Father Matthew (Toby Jones), apparently wanting to talk to Michael, attempts to catch up to him on the street. He trips as he steps over a curb, causing a cyclist to swerve into the path of an oncoming van. The young cyclist, Sandra (Marija Karan), is critically injured. Seeing Michael's clerical garb, she asks him for absolution before her last breath. Initially hesitant, Michael is unable to refuse, comforting her and performing a blessing ritual to absolve her of her sins. Seeing how calmly Michael handled the situation, Father Matthew tells Michael that he is called to be a priest despite his resignation. He also tells Michael that with the rise in demonic possessions every year, the Church needs more exorcists and says that he has the potential to become one. Father Matthew decides to send him to the Vatican in Rome, so he can attend an exorcism class taught by his friend Father Xavier (Ciarán Hinds). Michael finally accepts after Father Matthew tells him that the Church might convert his scholarship into a student loan that would cost $100,000 if his immediate resignation stood. If Michael attends the exorcism class and still wants to resign afterwards, then they will discuss matters (hinting that he may be free to leave).
20. Basic Instinct (1992)
Plot: In San Francisco, homicide detective Nick Curran investigates the murder of retired rock star Johnny Boz, who has been brutally stabbed to death with an ice pick during sex by a mysterious blonde woman. Nick's only suspect is Boz's bisexual girlfriend, crime novelist Catherine Tramell, who has written a novel that mirrors the crime. It is concluded that either Catherine is the murderer or someone is attempting to frame her. Catherine is uncooperative and taunting during the investigation, smoking and exposing herself during her interrogation. She has an alibi and passes a lie detector test. Nick discovers Catherine has a history of befriending murderers, including her girlfriend Roxy, who killed her two younger brothers, on impulse, when she was 16, and Hazel Dobkins, who killed her family.
See the IMDB rating