Everyone needs a good laugh from time to time. I so much love comedy movies because it calm my mind and you know, the more you laugh the more you live. Comedy movies are a perfect source of relaxation and enjoyment. And more importantly comedy movies have the capabilities to bring back smile on to any gloomy faces.
Favorite Crime Movies
These are some movies that can give you chills to the bone.
1. Parasite (2019)
Plot: Wealthy, Park Family and street smarts, the Kim Family meets by chance or fate, these two houses are brought together and the Kims sense a golden opportunity. Masterminded by college-aged Ki-woo, the Kim children expediently install themselves as tutor and art therapist, to the Parks. Soon, a symbiotic relationship forms between the two families. The Kims provide fundamental services while the Parks obliviously bankroll their entire household. When a parasitic interloper threatens the Kims' newfound comfort, a savage, underhanded battle for dominance breaks out, threatening to destroy the fragile ecosystem between the Kims and the Parks.
2. Sherlock Holmes (2009)
Plot: When a string of brutal murders terrorizes London, it doesn't take long for legendary detective Sherlock Holmes and his crime-solving partner, Dr. Watson, to find the killer, Lord Blackwood. A devotee of the dark arts, Blackwood has a bigger scheme in mind, and his execution plays right into his plans. The game is afoot when Blackwood seems to rise from the grave, plunging Holmes and Watson into the world of the occult and strange technologies.
3. The Green Mile (1999)
Plot: Paul Edgecomb walked the mile with a variety of cons. He had never encountered someone like John Coffey, a massive black man convicted of brutally killing a pair of young sisters. Coffey had the size and strength to kill anyone, but not the demeanor. Beyond his simple, naive nature and a deathly fear of the dark, Coffey seemed to possess a prodigious, supernatural gift. Paul began to question whether Coffey was truly guilty of murdering the two girls.
4. The Wolf of Wall Street (2013)
Plot: Jordan Belfort takes an entry-level job at a Wall Street brokerage firm. And while still in his 20s, Belfort founds his own firm, Stratton Oakmont. Together with his trusted lieutenant and a merry band of brokers, Belfort makes a huge fortune by defrauding wealthy investors out of millions. However, while Belfort and his cronies partake in a hedonistic brew of sex, drugs and thrills, the SEC and the FBI close in on his empire of excess.
5. Monster (2003)
Plot: After moving to Florida, A prostitute named Aileen Wuornos meets young and reserved Selby Wall and quickly their romance blossoms. When a john attempts to brutalize Aileen, she kills him and resolves to give up prostitution. But supporting herself and her new girlfriend through legitimate means proves extremely difficult, and she soon falls back on old ways. And moreover Selby is beginning to think her new girl-friend is responsible for her problems!
6. Pulp Fiction (1994)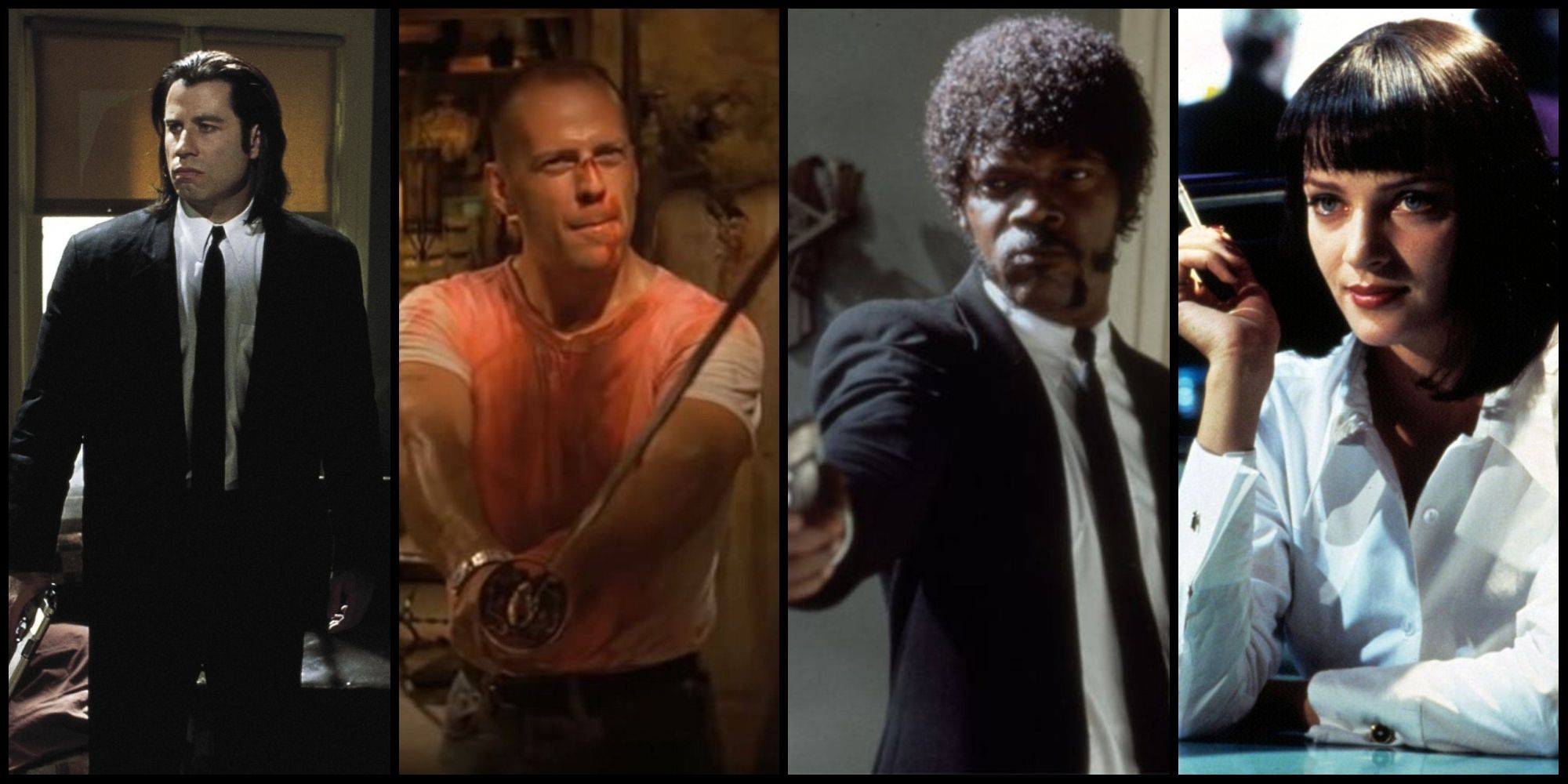 Plot: Vincent Vega and Jules Winnfield are hitmen with a penchant for philosophical discussions. In this ultra-hip, multi-strand crime movie, their storyline is interwoven with those of their boss, gangster Marsellus Wallace; his actress wife, Mia; struggling boxer Butch Coolidge; master fixer Winston Wolfe and a nervous pair of armed robbers, "Pumpkin" and "Honey Bunny".
7. The Dark Knight (2008)
Plot: With the help of allies Lt. Jim Gordon and DA Harvey Dent, Batman has been able to keep a tight lid on crime in Gotham City. But when a vile young criminal calling himself the "Joker" suddenly throws the town into chaos, the caped Crusader begins to tread a fine line between heroism and vigilantism.
8. Blow (2001)
Plot: In the turmoil of the 1970s, the international drug trade underwent a fast, violent and lucrative revolution and one ordinary American was at its center. But in just a few short years, George Jung, a high-school football star single handedly became the world's premiere importer of cocaine from Colombia's Medellin cartel, changing the course of an entire generation. This movie is about high-velocity look at George Jung's spectacular rise and fall.
9. Wind River (2017)
Plot: Cory Lambert is a wildlife officer who finds the body of an 18-year-old woman on an American Indian reservation in snowy Wyoming. When the autopsy reveals that she was raped, FBI agent Jane Banner arrives to investigate. Teaming up with Lambert as a guide, the duo soon find that their lives are in danger while trying to solve the mystery of the teen's death.
10. Three Billboards Outside Ebbing, Missouri (2017)
Plot: Mildred Hayes, a hard-nosed mother is seeking justice for her murdered daughter. With no arrests after seven months, Mildred puts up three roadside signs to push Ebbing police chief into action. But the law and especially Bill Willoughby's hot-headed deputy Jason Dixon don't take kindly to the provocation. And the townsfolk are on their side. But Mildred doesn't care about ruffling a few feathers. In fact, she's happy to pluck the whole bird.
11. Now You See Me (2013)
Plot: Charismatic magician Atlas leads a team of talented illusionists called the Four Horsemen. Atlas and his comrades mesmerize audiences with a pair of amazing magic shows that drain the bank accounts of the corrupt and funnel the money to audience members. A federal agent and an Interpol detective intend to rein in the Horsemen before their next caper, and they turn to Thaddeus, a famous debunker, for help.
12. Haider (2014)
Plot: A young man becomes troubled after discovering that his mother's new husband may be responsible for his father's death. He sets out on a path of revenge and soon discovers that his loved ones won't be spared either.
13. Heat (1995)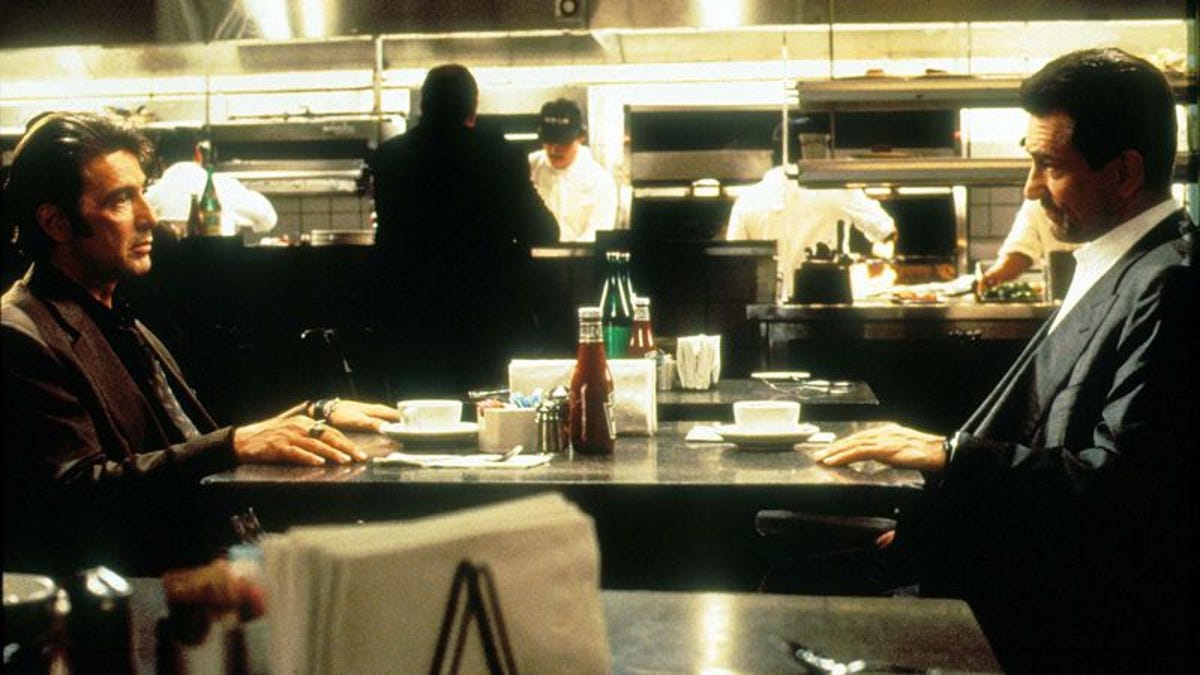 Plot: Master criminal Neil McCauley is trying to control the rogue actions of one of his men, while also planning one last big heist before retiring. Meanwhile, Lieutenant Hanna attempts to track down McCauley as he deals with the chaos in his own life. McCauley and Hanna discover a mutual respect, even as they try to thwart each other's plans.
14. Sympathy for Mr. Vengeance (2002)
Plot: Deaf-mute Ryu has just been fired from his job in a Seoul and the timing couldn't be worse because his sister is suffering from kidney trouble, and she needs a transplant that Ryu himself can't provide. Ryu and his girlfriend then kidnap the daughter of wealthy tycoon Park to raise the money, but an unexpected disaster strikes, and Park launches a bloody quest for revenge.
15. Catch Me If You Can (2002)
Plot: Frank Abagnale, Jr. worked as a doctor, a lawyer, and as a co-pilot for a major airline and all before his 18th birthday. A master of deception, he was also a brilliant forger, whose skill gave him his first real claim to fame: At the age of 17, Frank Abagnale, Jr. became the most successful bank robber in the history of the U.S. FBI Agent Carl Hanratty makes it his prime mission to capture Frank and bring him to justice, but Frank is always one step ahead of him.
16. Memories of Murder (2003)
Plot: Park and Cho are two simple-minded detectives assigned to a double murder investigation in a South Korean province. But when the murderer strikes several more times with the same pattern, the detectives realize that they are chasing the country's first documented serial killer. Relying on only their basic skills and tools, Park and Cho attempt to piece together the clues and solve the case in this thriller based on true events.
17. Zodiac (2007)
Plot: In the late 1960s or early 1970s, fear grips the city of San Francisco as a serial killer called Zodiac stalks its residents. One investigators and two reporters become obsessed with learning the killer's identity and bringing him to justice. Meanwhile, Zodiac claims victim after victim and taunts the authorities with cryptic messages, cyphers and menacing phone calls.
18. The Nice Guys (2016)
Plot: Holland March is a down-on-his-luck private eye in Los Angeles. Jackson Healy is a hired enforcer who hurts people for a living. Fate turns them into unlikely partners after a young woman named Amelia mysteriously disappears. Healy and March soon learn the hard way that some dangerous people are also looking for Amelia. Their investigation takes them to dark places as anyone else who gets involved in the case seems to wind up dead.
19. The Man from Nowhere (2010)
Plot: A retired special agent Tae-Shik hung up his guns to open a small pawn shop, he also shut himself off from the world. Tae-Shik prefers to live in solitude, yet he still takes a liking to his precocious little neighbor So-mi, whose mother pay her little attention. When So-Mi's mother crosses a local gang of criminals who respond by kidnapping the desperate mother and daughter, Tae-Shik realizes that he may be their only hope of making it out of the situation alive. After entering into a tenuous agreement with the local mob, Tae-Shik becomes the target of an intense police manhunt and finds himself besieged on all sides. Now the closer Tae-Shik gets to So-Mi, the more his dark past finally begins coming into focus.
20. Gulaal (2009))
Plot: A law student witnesses the struggles of the Rajputs, deception, homicide and crime after being elected as General Secretary of his college. When he is constantly assaulted and abused by a gang led by Jadhwal. In his quest for revenge, he gets embroiled in the dirty world of politics.
21. A Bittersweet Life (2005)
Plot: Kim Sun-woo is an enforcer and manager for a hotel owned by a cold, calculative crime boss, who assigns him to a simple errand while he is away on a business trip. Sun-Woo is to shadow his boss's young mistress, Heesoo, whom he fears may be cheating on him with another, younger man. As he performs his duty by following her; he becomes quietly enthralled by the girl's beauty as glimpses into his lonely, empty personal life become prevalent.
22. The Girl with the Dragon Tattoo (2009)
Plot: Wealthy Swedish recluse Henrik Vanger needs closure about his beloved niece who disappeared 40 years ago and never to be seen again and circumstances have led him to believe that a member of his own repugnant family must be responsible. Vanger hires stoic journalist Mikael Blomkvist and scrappy, chain-smoking hacker Lisbeth Salander to come to his island, dig deep into chilling family secrets and unmask the killer once and for all.
23. Mystic River (2003)
Plot: When the daughter of Jimmy (an ex-con) is murdered, two of his childhood friends from the neighborhood are involved. Dave, a blue-collar worker, was the last person to see her alive, while Sean, a homicide detective, is heading up the case. As Sean proceeds with his investigation, Jimmy conducts one of his own through neighborhood contacts. Eventually, Jimmy suspects Dave is the culprit and considers taking the law into his own hands.
24. Volver (2006)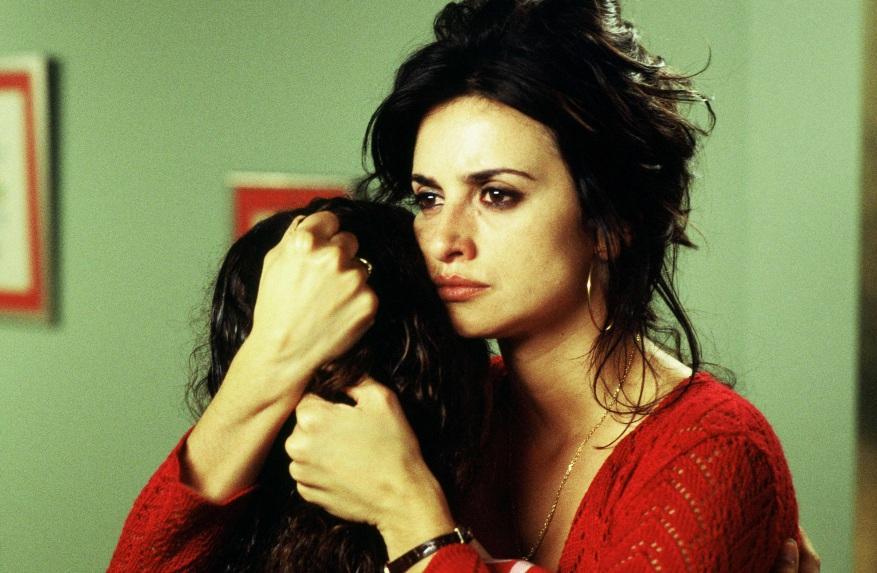 Plot: Raimunda works and lives Madrid with her husband Paco and daughter Paula. Her sister Sole lives nearby and they both miss their mother Irene, who died several years ago in a house fire along with their father. A former neighbor from their hometown reports that she has seen the ghost of Irene and both daughters do not believe her. After a murder and a family tragedy, Irene's spirit materializes around her daughters to help comfort them.
25. 2 Guns (2013)
Plot: For the past year, DEA agent Bobby Trench and U.S. Navy intelligence officer Marcus Stigman have been working under cover as members of a narcotics syndicate. The twist is that either of them knows that the other is an undercover agent. When their attempt to infiltrate a Mexican drug cartel and recover millions goes haywire, the men are disavowed by their superiors. Trench and Stigman must go on the run lest they wind up in jail or in a grave.
26. Gangs of Wasseypur (2012)
Plot: Towards the end of colonial India, Shahid Khan impersonates the legendary Sultana Daku in order to rob British trains. When Sultana discovers his actions, he exiles him from the village. As a result, Shahid becomes a henchman for coalmine owner Ramadhir Singh. Shahid has ambitions to takeover the coalmine, which angers Ramadhir. Shahid is consequently killed. Shahid's son, Sardar, is deeply angered and seeks vengeance for the death of his father at the hands of Ramadhir. He makes it his mission to avenge his father. Ramadhir becomes a powerful politician. Sardar becomes a fearless gang lord.
27. The Other Guys (2010)
Plot: Unlike their heroic counterparts on the force, desk-bound NYPD detectives Gamble and Hoitz no headlines as they work day to day. Gamble relishes his job as a paper pusher, but Hoitz is itching to get back on the street and make a name for himself. When a seemingly minor case turns out to be a big deal, the two cops get the opportunity to finally prove to their comrades that they have the right stuff.
28. Gangs of New York (2002)
Plot: Amsterdam Vallon is a young Irish immigrant released from prison. He returns to the Five Points seeking revenge against his father's killer, William Cutting, a powerful anti-immigrant gang leader. He knows that revenge can only be attained by infiltrating Cutting's inner circle. Amsterdam's journey becomes a fight for personal survival and to find a place for the Irish people in New York.
29. Looper (2012)
Plot: In a future society, time-travel exists, but it's only available to those with the means to pay for it on the black market. When the mob wants to eliminate someone, it sends the target into the past, where a hit man known as a looper lies in wait to finish the job. Joe is one such hired gun, and he does his job well until the day his bosses decide to close the loop and send Joe's future self back in time to be killed.
30. Kiss Kiss Bang Bang (2005)
Plot: Two-bit crook Harry Lockhart stumbles into an audition for a mystery film while on the run from the cops. Winning the part, he lands in Hollywood, where he's flung into a tangled, murderous conspiracy with his childhood sweetheart, Harmony Lane, and hard-boiled private eye Perry van Shrike.
31. Mardaani (2014)
Plot: A police officer's search for a missing teenage girl leads her to the depraved world of child trafficking. What follows is a cat-and-mouse game between the officer and a mafia kingpin.
32. American Hustle (2013)
Plot: Irving Rosenfeld dabbles in forgery and loan-sharking, but when he falls for fellow grifter Sydney Prosser, things change in a big way. Caught red-handed by FBI agent Richie DiMaso, Irving and Sydney are forced to work under cover as part of DiMaso's sting operation to nail a New Jersey mayor. Meanwhile, Irving's jealous wife may be the one to bring everyone's world crashing down.
33. 3 Days to Kill (2014)
Plot: Facing a terminal disease, spy Ethan Renner has decided to give up his dangerous, high-stakes life in order to rebuild his relationship with his estranged wife and daughter, whom he previously pushed away to keep them out of harm's way. However, in exchange for a potentially lifesaving drug, he must complete one final mission: apprehend one of the world's most ruthless terrorists while looking after his teenage offspring in her mother's absence.
34. The Fast and the Furious (2001)
Plot: Dominic Toretto enjoys the adrenaline of street car racing and his fans treat him like a rock star. After a blazing encounter with the ruthless Johnny Tran, Dom decides to take Brian, a newcomer to street racing, under his wing. Dom's sister Mia sees something she likes in Brian, too. Trouble is, neither of them realize he's an undercover cop, and Dominic and his rival Johnny Tran are both the prime suspects in a case involving dirty money and big-rig hijacking.
35. No Country for Old Men (2007)
Plot: While out hunting, Llewelyn Moss finds the grisly aftermath of a drug deal. Though he knows better, he can't resist the cash left behind and takes it with him. The hunter becomes the hunted when a merciless killer named Chigurh picks up his trail. Also looking for Moss is Sheriff Bell, an aging lawman who reflects on a changing world and a dark secret of his own, as he tries to find and protect Moss.
36. Confession of Murder (2012)
Plot: Lee Du-seok publishes an autobiography describing murders he committed after the statute of limitations expires. A detective and one of the victim's mothers search for the author while another killer begins a spree of murders.
37. American Psycho (2000)
Plot: In New York City, a handsome, young urban professional, Patrick Bateman is a wealthy investment banker, hides his psychopathic ego from his friends. Later, his illogical fantasies escalate and he submits to an uncontrollable blood-lust and makes him live-in a second life as a gruesome serial killer by night.
38. John Wick (2014)
Plot: Legendary assassin John Wick retired from his violent career after marrying the love of his life. Her sudden death leaves John in deep mourning. When sadistic mobster Iosef Tarasov and his thugs steal John's prized car and kill the puppy that was a last gift from his wife, John unleashes the remorseless killing machine within and seeks vengeance. Meanwhile, Iosef's father, John's former colleague; puts a huge bounty on John's head.
39. The Thieves (2012)
Plot: In order to let things cool down from their latest heist, Popeye and his group of thieves go to Macau on a job. But the mastermind behind this job is none other than Popeye's old partner Macau Park, who escaped with 68kg of gold several years ago on their last job together. Macau Park brought Chinese thieves as well but little did they know what Macau Park planned for each one of them. His plan takes an unexpected turn when Popeye brings Pepsi, a genius safe-cracker and old flame of Macau Park, to settle the old score. The thieves' target is a $20 million diamond known as 'Tear of the Sun', kept safely away in a casino, brought there to be sold by a notorious Chinese fence. While working together to steal this fabled diamond, they all have their own agenda to keep the diamond for themselves.
40. Gone Girl (2014)
Plot: In Carthage, Mo., former New York-based writer Nick Dunne and his glamorous wife Amy present a portrait of a blissful marriage to the public. However, when Amy goes missing on the couple's fifth wedding anniversary, Nick becomes the prime suspect in her disappearance. The resulting police pressure and media frenzy cause the Dunnes' image of a happy union to crumble, leading to tantalizing questions about who Nick and Amy truly are.
See the IMDB rating